CEC visits Sakti constituency; lays foundation-stone of three water supply schemes
By
Reach Ladakh Correspondent
SAKTI, Apr 15, 2016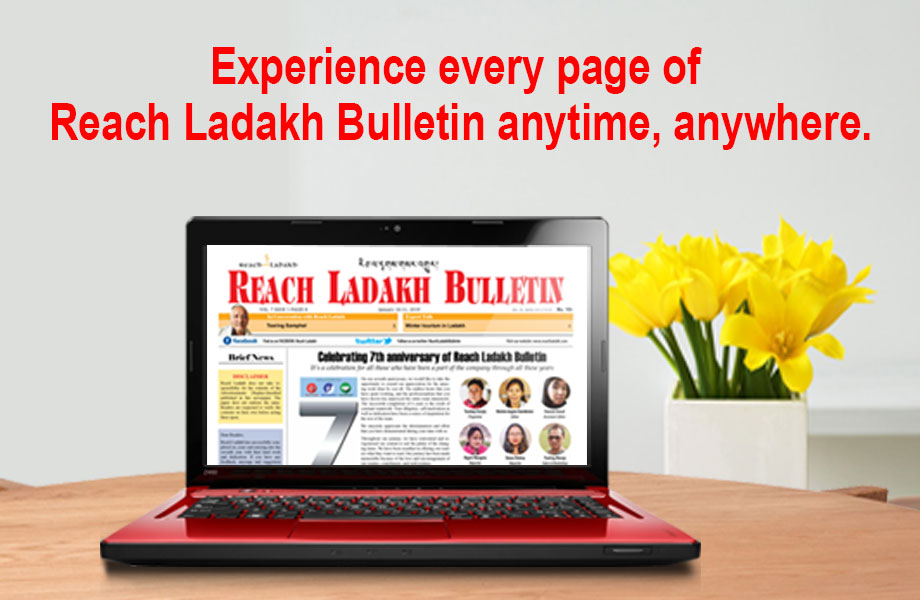 SAKTI :
SAKTI: To assess the problems of people CEC LAHDC, Leh, Dr. Sonam Dawa along with EC Agriculture Tsering Wangdus, EC Animal and Sheep Husbandary, Mumtaz Hussain and Councilor Sakti Gyal P.Wangyal visited Sakti constituency on April 12.
The main objective of the tour of D Dawa was to take first-hand information about the need and demand of the people and to address their urgent demands at Council level.
Dr Dawa laid down the foundation stone of three water supply schemes at Taknak Phoo (Sakti), Chemday Nala Peu and at Kharu coming up at a total project cost of Rs.187.95 lacs, Rs.112.05 lacs, and Rs.208.10 lacs respectively funded by Govt. of India under National Rural Drinking Water Programme.
He assured to fulfill all their demand in a phased manner. Responding to the demands regarding, restoration of flood affected nallahs, head works & reclamation of Agricultural land, Dr Dawa said that a project of 16 crores for permanent restoration has already submitted to govt. He hoped that centre govt. would sanction and release the said amount shortly. He assured that as the project sanctioned the permanent restoration work would be taken in hand.
At Taggar, the Sarpanch and Councilor demanded the diversion of water from Changla to Taggar for irrigation purpose, protection bund in Taggar nallah, repair of head works and nallah damaged during the last year flood, dispose-off rotten ration etc.People also put forth demand like diversion of water from Warila for irrigation purpose, the opening of MAC at Taknak, completion of internal link roads, retention of a bull at Animal husbandry centre for breeding purpose, leveling of the playground at new High School and drinking water facilities etc.
At Takthok Gonpa, the Monks demanded repairs of solar plant, which was damaged during the flood, replacement of wooden electric poles, construction of toilets & parking facilities at Gonpa, repairs and restoration of headwork and nallah of Gonpa, providing of the power transformer and repair of old community Hall Gonpa.
Dr Dawa directed SE PWD for construction of parking Ex en PDD for providing of transformer and replacement of electric polls and ACD for take up the repair work of community hall of Gonpa.
The people of Tathok Phoo also demanded repair of old Primary School building, Opening of Medical Aid Centre etc.
Regarding diversion of Warila and Changla water towards Sakti, EC PWD was directed to prepare a proper DPR for it. CEC also asked the Panchayat to execute the minor works under MGNREGA.
Dr Dawa said that the 5th LAHDC has kept the Agriculture sector on priority and they are preparing many projects and plans relating to agriculture sector. He urged the farmer to give full attention towards agriculture sector by adopting the old aged traditional organic farming.
Dr Dawa was accompanied by Distt. Superintendent Engineer PWD Tashi Chombel, SDM Kharu Ghulam Mehdi and other district officers and engineers.