CEC, Leh inaugrates Project Tsangda at Pangong Lake
By
Reach Ladakh Correspondent
Pangong, Sep 14, 2019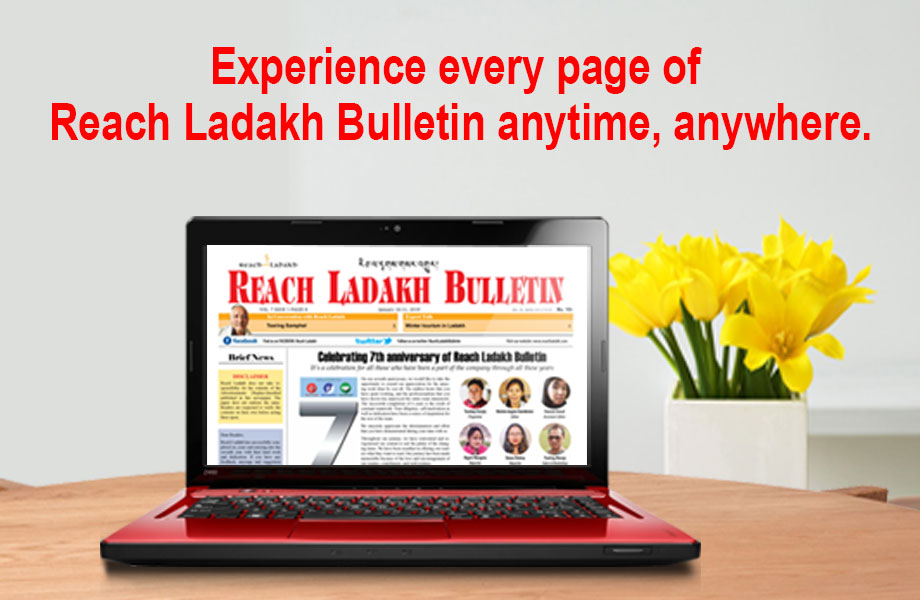 Pangong :
After the successful trial of 'Project Tsangda' at Pangong lake for three months, the secondary waste segregation was formally inaugurated by Gyal P Wangyal, CEC, Hill Council, Leh on September 12.
 
Project Tsangda is being implemented by the Rural Development Department, Leh at the cost of ₹ 66 lakh shared equally by Hill Council, Leh and Eicher Group Foundation (Royal Enfield) under CSR programme. 
The waste segregation centre will be community-run involving people of Maan, Merak, Spangmik, Phobrang and Yulgo villages.
Gyal P Wangyal said that the project will have multiple benefits like preserving the beauty and value of Pangong Lake, keeping the environment clean, promote more tourists ensuring upgradation of the economic status of residents. 
 
He urged people for their full cooperation in the successful running of the project and also assured support from Hill Council.
Talking about the recently demolished infrastructure near Pangong Lake, CEC said that the step was taken in favour of the locals of that area and to curb the mismanage development of infrastructure near the lake area creating pollution and spoiling its natural beauty.
 
Gyal also assured that from the next financial year under UT Ladakh there will be no shortage of funds and development of rural areas will on the top priority of Council including improvement in roads, drinking water, power, telecommunication, education and health.
 
Tsering Paldan, ACD, RDD briefed about the inception of project Tsangda, its present status, future plan, its benefits and successes so far in different regions of the district. 
 
Rigzin Spalgon, SDM Tangtse and representative of Eicher Group Gaurav Sharma also spoke on the occasion.
 
Gyal P Wangyal also visited Chushul, Merak and Maan villages.
 
People of Chushul demanded separate block status, posting of doctors, adequate teaching staff in schools, up-gradation of High School to Higher Secondary School, blacktopping of link road and to streamline power supply. Also, people of Merak and Maan demanded the opening of link roads, drinking water supply scheme, mobile towers, sanctioning of homestays etc. 
 
Gyal P Wangyal and Konchok Stanzin, EC Education also the councillor of the area reiterated that Hill Council strives to ensure overall development in rural and remote areas by providing basic amenities like road, education, power, drinking water supply, telecommunication and health facility.
 
Gyal P Wangyal also inspected the progress of 37 km long Lukung-Khaksted road along Pangong lake which is coming up with a good pace under PMGSY at a cost of ₹36 crore.