CEC, Leh, convened review meeting with PWD circle
By
Reach Ladakh Correspondent
Leh, Aug 02, 2019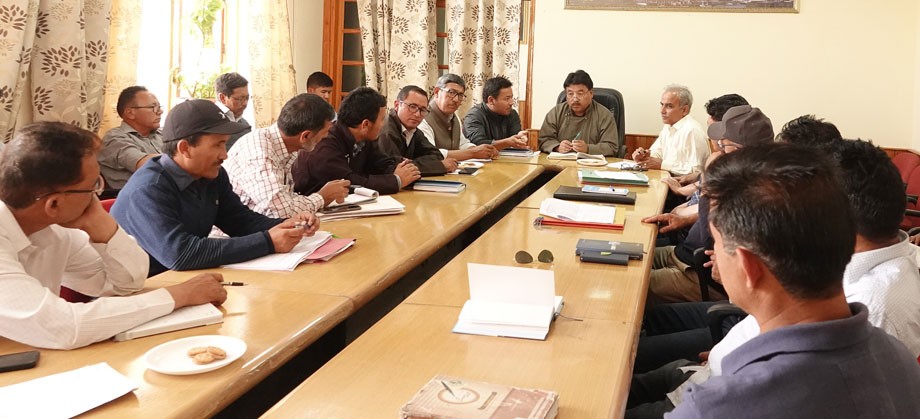 Leh :
A review meeting was convened by Gyal P Wangyal, CEC, LAHDC, Leh with PWD circle Leh on July 29. The meeting was attended by SE PWD and Ee-en of various PWD divisions.
Addressing the meeting, CEC directed his Executive Councilors to monitor the ongoing projects of departments under their portfolio and maintain a quarterly report of it. He further directed to all the Ex-ens and JEs of PWD to have thorough information of various scheme and understanding of its execution. 
CEC read out all the Languishing Projects of Leh district projected by respective ECs in detail and invited their views and suggestion for earliest execution of these projects.
He directed Executive Engineer, Construction Division to ensure early completion of open stadium, Ice Hockey rink and indoor stadium that is approved in languishing. He gave strict instructions to complete the Choglamsar-Chuchot Bridge on time and also to start work on Sku Markha and Sumda Chenmo road at the earliest possible. He instructed Executive Engineer, PHE to ensure proper supply of drinking water.