Cashmere craft centre opened in Phobrang
By
Reach Ladakh Correspondent
Leh, Sep 07, 2015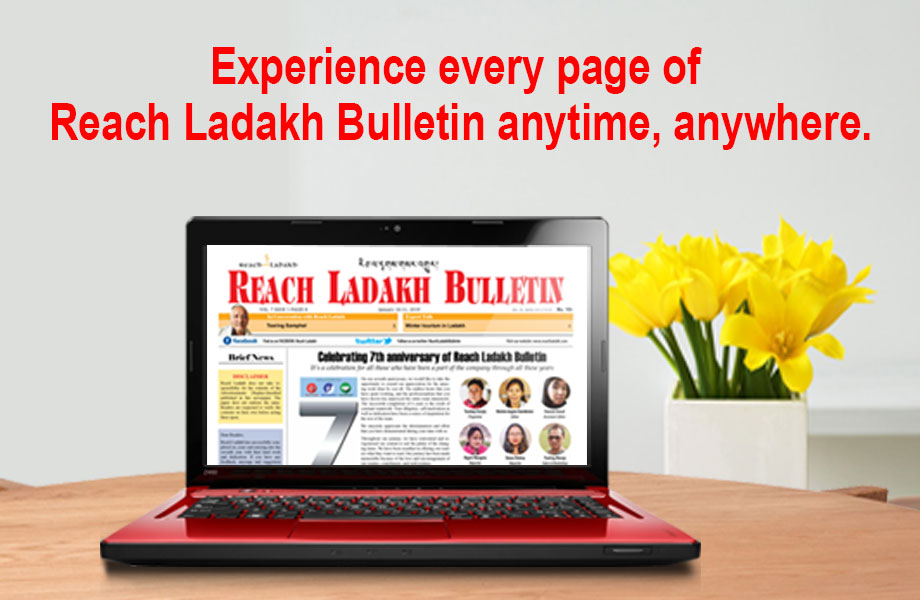 Leh :
In order to empower women self-help groups of Phobrang village a Cashmere Craft Center was inaugurated on 31st August.
The village which is yet to be open for tourist was visited by a group of foreign tourists headed by editor and publisher of Wild Fibers Magazine Linda Cortright of USA on 31st August with special permission from Ministry of External Affairs GoI. The visit was organized by Konchok Stobgais, a travel agent owner.
A Cashmere Craft Center at the village was inaugurated by CEC, Leh Rigzin Spalbar in presence of Linda Cortright and other cosponsors from UAS, France, and New Zealand.
The main purpose of this craft center is to empower women self help groups of Phobrang village by promoting value addition of pashmina and wool products through the latest technology of fibres spinning and weaving. Like last year, a dozen of foot and hand driven Charkha were donated to the women groups of Phobrang.
Sendra Helonon, an old woman of USA also donated her 35year old personal Charkha and expressed great happiness to donate her tool hoping that it will change the livelihood of women living in the remotest part of the world.
CEC Rigzin Spalbar said that they are fulfilling the vision of Ladakhi people in real terms adding that this kind of initiatives is very important to lead the people of Ladakh towards sustainable development.
He urged them to make this centre functional in the coming winter months and also assured to extend all possible help from Council in this regard and hoped that this center will become one of the model craft center in Ladakh.
The editor and publisher of Wild Fibers Magazine Linda Cortright expressed her happiness for being a part of the upcoming center. Giving her best wishes to the villages she said that the dreams of her and other hundreds of sponsors will be fulfilled only when the livelihood of women in this area will change through this center. She also assured her continuous support in future.
Ladakh Frontier Travel agent Konchok Stobgais urged his villagers to be supportive in making this center productive. He informed that so far more than ₹15 lacs have been invested on this building.