BVN School holds daylong workshop on Indian ethos
By
Pal Thiksay Gobi
CHOGLAMSAR, Sep 02, 2016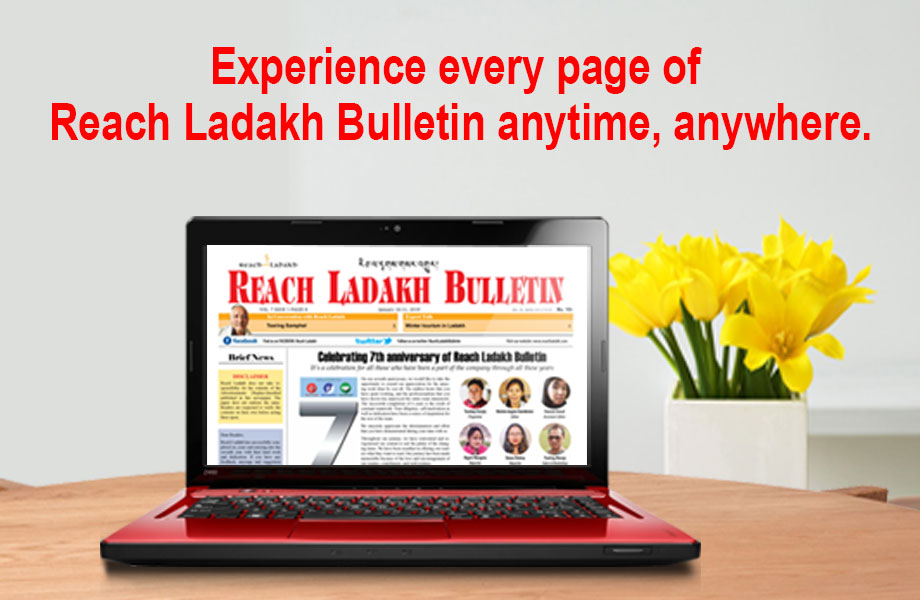 CHOGLAMSAR :
A day-long workshop on Indian Ethos and moral values were organized by Minister of Culture, Govt. of India and Vidya Bharti Samskriti Shiksha Sansthan, Kurukshetra on August 25 in Bhartiya Vidya Niketan School.
The workshop was attended by 11 private and govt. schools students of standard 6 onward.
CEC, Dr. Sonam Dawa said that although one day workshop on moral values is not enough to learn about the moral values but what we learn today from the distinguished resource persons must be shared with others. He further requested schools to conduct this kind of workshop in future.
Ham Chandra , All India Bhartiya organizing secretary, introducing the workshop said one can't be a good person unless and until he or she has a moral education and education doesn't mean learning or achieving good merits in school rather it is important to cultivate good manners.
Principal, Bhartiya Vidya Niketan School said, "Moral values will stick with us for life, the workshop will focus on the promotion of moral principles, culture, civic education, rights and responsibilities to the 500 participants students from 11 different schools from Leh".
A day-long workshop was divided into two sections on which resource person like Konchok Wangdu, Director of Central Institute of Buddhist Studies and Dr. P.K Dass, CIBS Leh shared about the importance of moral values to the participants.