BSNL formed new Telephone Advisory Committee
By
Reach Ladakh Correspondent
Leh, Jun 10, 2015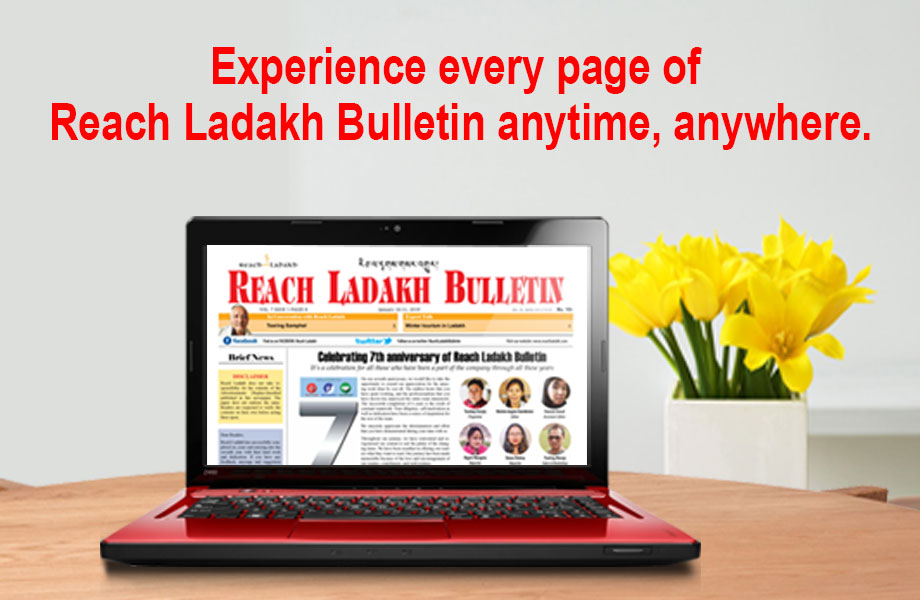 Leh :
The first meeting of newly formed Telecom Advisory Committee (TAC) Ladakh was held in the Conference Hall of ITBP, 16th Battalion, Choglamsar, Leh on 9 June under the joint chairmanship of Phuntsog Dorjey, TDM and Chairman TAC Ladakh and Thupstan Chhewang MP Ladakh Co-Chairman TAC Ladakh.

After having a detailed discussion on all the issues of telecommunication services being provided by BSNL in Ladakh region, the committee decided to segregate all minor and major issues of BSNL Ladakh so that appropriate issues could be taken up with GoI, Ministry of Defence, Home Ministry and CGM separately.

Thupstan praised BSNL Ladakh for its hard work for improvement of telecom service in Ladakh under difficult circumstances however he emphasized that still much more is required to be done to cover entire Ladakh with reliable telecom services.

TDM informed that BSNL is not able to put mobile towers in most of the leftover villages as putting towers in these villages are financially non-viable due to low population and very high operational cost. The chairman requested MP to take up the matter with DOT for Universal Service Obligation (USO) funding of towers and 117 DSPTs for Ladakh.
MP assured the committee that he will take up the issues on priority at appropriate level for USO funding of mobile towers and DSPTs for leftover villages. MP also informed that he has already taken up the matter for laying of OFC for BSNL along with NFS project for defence with Defence Minister during his recent visit to Leh. This will ensure reliable OFC connectivity for Ladakh via Srinagar and Manali and will also help saving crore of rupees to the nation.
Earlier, Phuntsog Dorjey TDM and Chairman TAC Ladakh gave detailed power point presentation to MP and Members of TAC Ladakh. While giving details of status of BSNL telecom service in Ladakh, TDM informed that BSNL is striving hard for development and improvement of telecom service in Ladakh including installation of more GSM Mobile, Wi-MAX and EVDO towers. He informed that due to city Beautification project and other massive development projects under execution in Leh town, BSNL outdoor network is severely damaged causing a hue and cry among public. BSNL is trying its level best for prompt restoration of landlines.

The TAC member Changthang region Dorjey Motup Councilor Kungyam, TAC Member Nubra Stanzin Delik, TAC Member Shaam region Phunchok Stanzin, TAC Member Sku-Markha Councilor Sku-Markha Tsering Sonam and TAC Member Jamyang Tsering Namgyal also gave valuable suggestion and inputs for further improvement of telecommunication services in remote areas of Ladakh.

It was decided that the second TAC meeting will be held in Kargil. Others who attended the meeting were Pradeep Soni AGM, Tashi Tundup IFA, Tashi Phunchok Sr. SDE, Tsering Angchuk SDE and other officers of BSNL Ladakh were present. The meeting concluded with vote of thanks by Pradeep Soni AGM.