BJP announces its nominated Councilor after a year, oath administered
Opposition not informed about the ceremony, says Gurmet Dorjey, Congress
By
Stanzin Dasal
LEH, Dec 31, 2016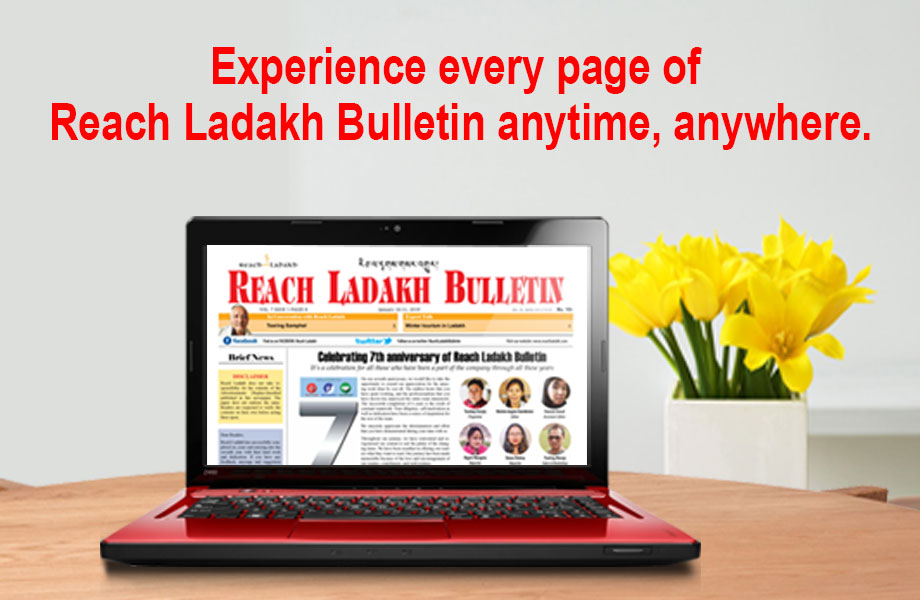 LEH :
After one year, the Nominated Councilor for Weaker Section was announced by the BJP on December 17. Ven. Sonam Chosphel has been appointed as the nominated Councillor for weaker section. He will represent the ST/SC community. The oath ceremony was administered by Khalil Ahmad Choudhary, Principal District & Session Judge Leh.
The opposition party was not informed during the ceremony. Opposition party leader Gurmet into said, "The ruling party sidelines us many times, and we were not informed about the oath ceremony also. The matter has been taken up in the meeting and we strongly condemn such attitude from them."
It was also alleged that the LAHDC, Leh is functioning ignoring the official decorum and in a very indiscipline way.
The 30 member house of the 5th Hill Council Leh is completed. Out of the 30 seats of Hill Council Leh, 26 Councilors were elected and out of the remaining 4 nominated councilors, three nominated councilors, Rinchen Lhamo, Advocate Mohammad Nassir and Sayeeda Bano have already been inducted into the Council on September 27.