Bird lovers organise first photo exhibition of Ladakh wildlife
By
Kunzang Chorol
LEH, Oct 14, 2016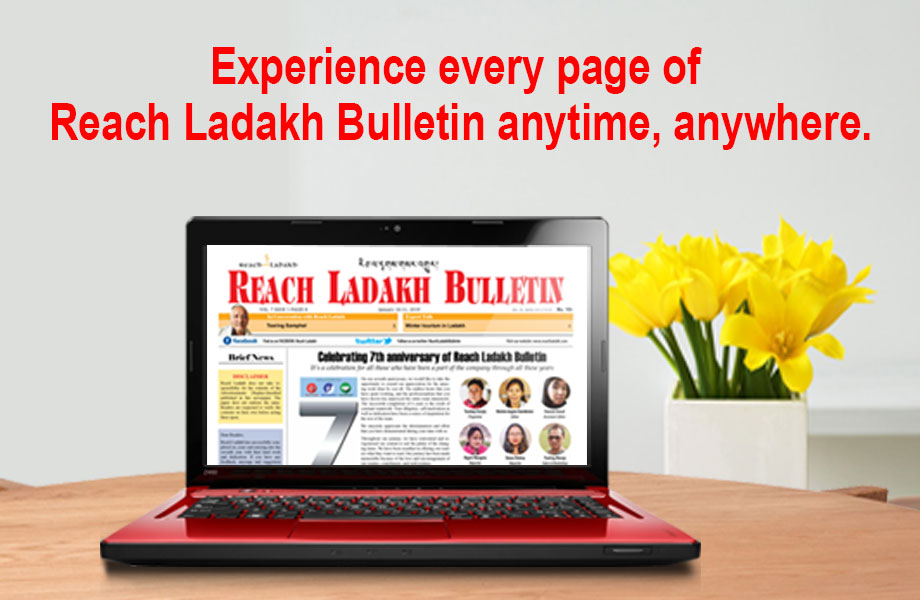 LEH :
A photo exhibition on wildlife, mammals and birds of Ladakh was held from September 15 to 25 at Angam Art Centre, Leh by Wildlife Conservation and Birds Club of Ladakh (WCBCL).
The exhibition by local photographers aims to sensitize and create awareness about wildlife, birds and mammals of Ladakh, especially among the locals.
On the inauguration function, Tsering Sandup, Executive councilor, Tourism was the chief guest on the occasion. He appreciated the works of WCBCL and said that such exhibition would increase the interest in birds of Ladakh among youths and will also help in attracting more tourists to Ladakh.
Talking about the natural diversity, Jigmet Takpa, IFS said, "Every part of the world has its own natural diversity and it is very important for everyone to value and protect it. Despite of being the cold desert area, Ladakh is known for its rich diversity as we have some species which is not known to the world."
He further added that the effort of many NGOs, department and locals towards conservation has made Ladakh the pioneer of different techniques of conservation to the world.
WBCBL is a group of local wildlife enthusiast and amateur photographers which was formed to make people aware of the different birds and wildlife of Ladakh.
Lobzang Visudda, Chairman, WCBCL said, "It is an initial step with an aim to create awareness about the different species of Ladakh among the people and especially among the youth because many of the Ladakhi doesn't know much about the different varieties of species found in Ladakh".
Tashi Chotak Vice Chairman, WCBCL said, "The main aim of WCBCL is to promote awareness about wildlife mammals and birds of Ladakh, through workshops, seminars, exhibitions and awareness camps".
EC, Tourism, Tsering Sandup, IFS, Jigmat Takpa, Director Snow leopard Conservancy India Trust, Dr. Tsewang Namgail, Deputy Director, Tourism Leh, Mehboob Ali, Field officer, WWF Pushpinder Singh Jamwal, members of WCBCL and many other dignitaries were present.
The exhibition was supported by Snow leopard conservancy (IT), WWF, Leh, Taxi Union, Leh, Overland Escape, All Ladakh Tour Operator Organization (ALTOA) and Reach Ladakh as media partner.