Awareness programme on pest control steps in Dha-Hanu and Khaltsi belts
MP Thupstan Chhewang announces ₹ 25 Lakh for the immediate assistance
By
Reach Ladakh Correspondent
LEH, Nov 15, 2016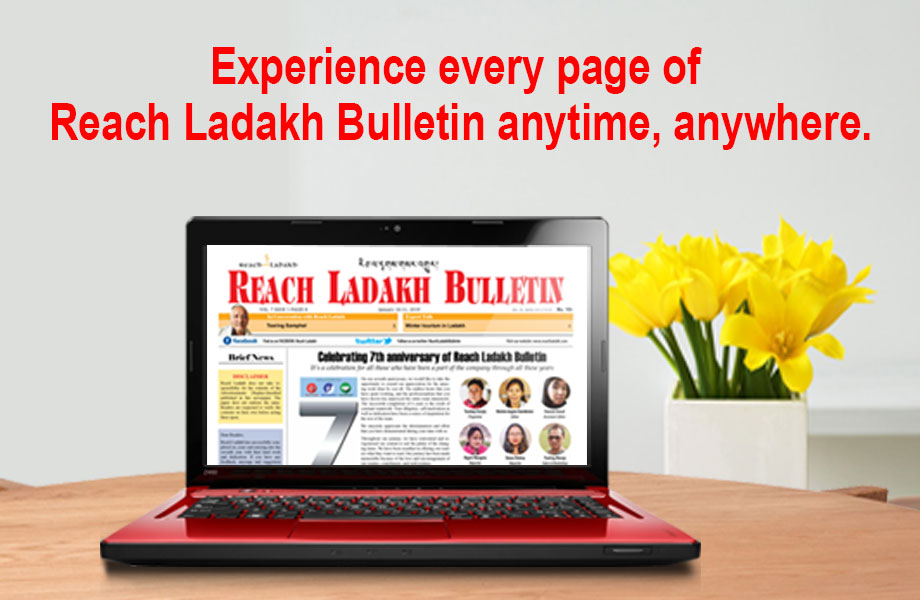 LEH :
A meeting on the integrated management of the outbreak of defoliating caterpillar and aphid infestation in Dha-Hanu Belt and Khaltsi Belt was held on November 2 at Council Secretariat. The meeting decided to carry out a large scale awareness program from November 15.
Detailed discussion was carried among the ECs, Councillors, representatives of NGOs, and heads of concerned departments.
A committee will be formed under the directions of the CEC which will look after the active functioning of the various departments and NGOs on daily basis and monthly report will be presented to the CEC towards sincere follow-up of each of the required steps towards eradication of pesticides which otherwise is a huge threat to the agriculture sector of Ladakh which comprises of 60 to 80% of the total produce.
MP Thupstan Chhewang announced ₹ 25 Lakh for the immediate assistance and directed the concerned department for early procurement of pesticides to be used before the summer season.
He suggested to conduct village wise plan as per time frame in a scientific way and also requested all the government bodies and NGOs to work with coordination and cooperation towards eradication of this menace.
MP Thupstan Chhewang requested the Council to give preference towards agricultural and horticultural sectors in the next year district plan as a long term measure. He also asked the stakeholders to prepare a project report to be presented to the State and Centre Government for assistance.
EC Agriculture Tsering Wangdus briefed about the well known catastrophic menace of caterpillar and aphid in the southern region of Leh district.
Dr. T. Stobdan through power point presentation gave a detailed account of the economic impact, integrated programme, and necessary recommendations based on researches by the committee.
EC Works Dorjey Motup, Tourism Tsering Sandup, heads of Horticulture Department Leh, Agriculture Department Leh, Forest Department Leh, DIHAR, SKUAST, CAZRI, LEHO, LeDEG, and TATA Trust Leh were also present in the meeting.
Later, CEC Dr. Dawa and MP Thupstan Chhewang inaugurated the types of local beans for sale.
The seeds were distributed by the Agriculture Department Leh on subsidized rates to the farmers and after procurement from them, the pulses were washed, processed and packed by the Department .