Awareness programme for farmers held in Leh
By
Reach Ladakh Correspondent
LEH, Sep 02, 2016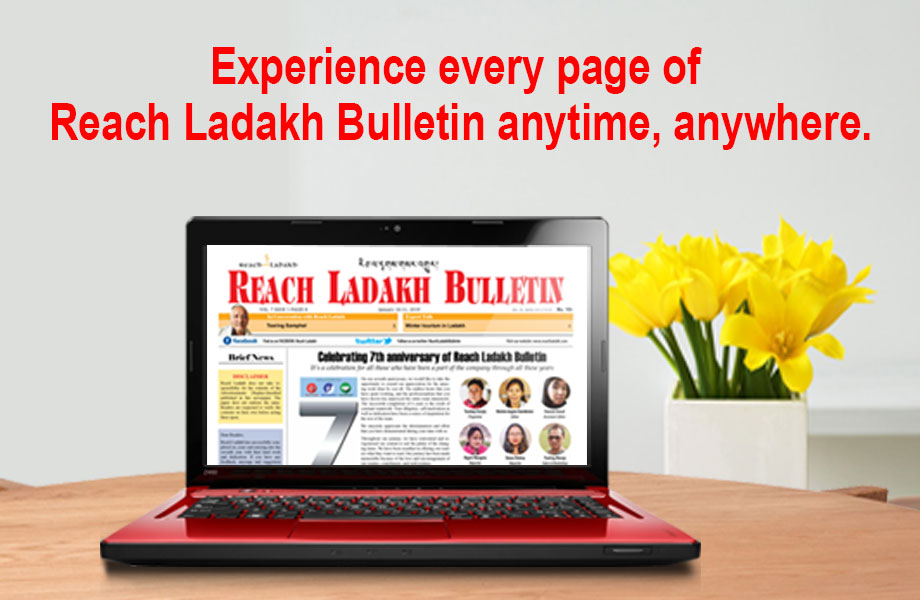 LEH :
A 5-day programme to create awareness among farmers titled 'Developing Cooperatives as Rural Growth Centres' began on August 22 at Pashmina Dehairing Plant Leh.
The training was under Rashtriya Krishi Vikas Yojna (RKVY) organised by National Cooperative Development Corporation, a statutory corporation of GoI under Ministry of Agriculture and Farmers Welfare.
It was an initiative of J&K Minister for Ladakh Affairs and Cooperatives Tsering Dorjey Lakrook and Registrar Cooperative Societies J&K Bashir Ahmed Bhat.
Executive Councillor for Works Dorjey Motup presided over as the chief guest and inaugurated this 5-day programme.
He appreciated the initiative and welcomed the trainers from Chandigarh and Gurgaon and appreciated the large gathering of trainees from both Leh and Kargil districts.
He also talked about the start-up and successful running of the All Changthang Pashmina Cooperative Society and also appreciated the Ladakh Farmers Society headed by Angchuk Kalon.
He concluded by asserting that the minister is dedicated towards the welfare of the common people of Ladakh specially the farmers of Ladakh and encouraged the participants to work hard to set Ladakh as an example to other societies of the state.
Earlier, Director NCDC Regional Office Gurgaon J.S. Chauhan and Deputy Registrar Cooperative Societies Leh Sonam Norboo also spoke on the occasion.
Chief Director NCDC Regional Office Gurgaon Ashok Pillai, NCDC Regional Office Chandigarh Balbir Saini, DRC Kargil, ARCs of Leh and Kargil districts, and members of Cooperative Societies were also present.