Awareness on mental health issues 'must' to ensure stress-free and healthy life
By
Pal Thiksay
LEH, Apr 14, 2016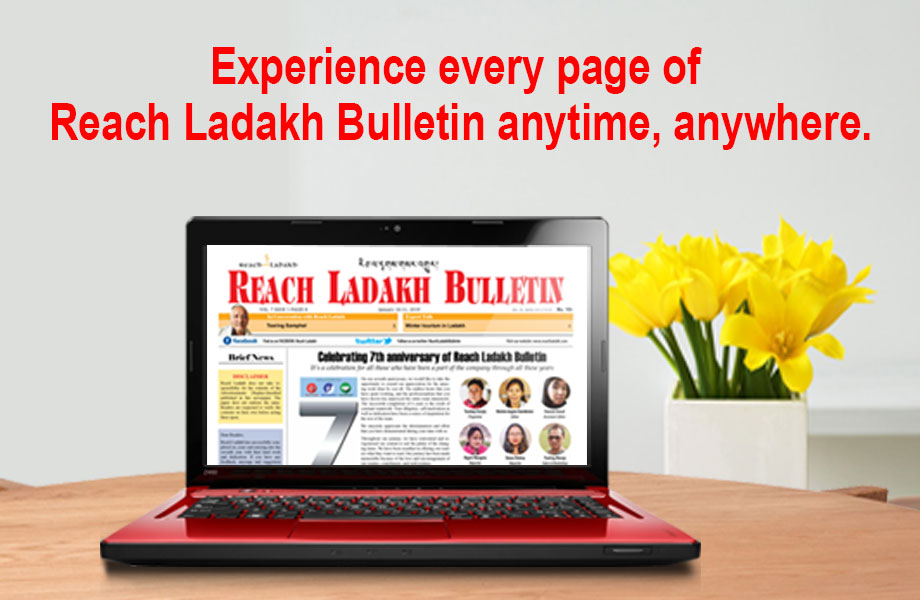 LEH :
Mental health program awareness 'Sems ki Diskit' was launched on April 9 at Lotsava auditorium hall, Cultural Academy, Leh.
Initiated by DC, Leh the program was organized by Health Department with the support of LAHDC, Leh.
CEC-LAHDC, Leh, Dr. Sonam Dawa was the chief guest of the occasion.
Stressing on making the program successful, Dr Dawa urged teachers, medical department, parents and religious heads to work collectively and contribute in this matter.
"It is a responsibility of a teacher, who plays an immense role in a student life to identify students with mental problems and ensure his/her consultation on time. Parents equally should spend quality time with their child and urged them to avoid hostel accommodation as much as possible", said Dr. Dawa.
Expressing serious concern over the rising suicide cases in Ladakh especially among the youth, he said that the children nowadays are under such pressure that forces to take such extreme step like suicide. He stressed on the need to take up the issue seriously with appropriate measures.
He further added that the present system of education lack cultural, traditional and moral values with extra pressure on children and said that education through family training is equally important in ensuring overall development of children.
He assured full support in making Leh corruption free, peaceful, clean and healthy region to be set as an exemplary one.
Chief medical officer, Dr. Yangchan Dolma in her welcome speech said that within a week Rs 15 Lac will be released for Leh district. The priority is to recruit mental health counselor and the establishment of a center.
Talking about the serious issues like suicide, substance abuse, alcoholism, Prasanna Ramaswami G stressed on taking responsibility by every stakeholder and public to educate or spread awareness and to reconnect the children with family members and notice such tendencies on time.
Dr. Iqbal Ahmed, Program officer of mental health program states 1300 people are suffering from severe mental illness and 13,000 with common mental illness risk with 20% of them alcoholic in Leh.
According to the study of Physician Dr. Nurboo, Six percent of Ladakhi population has mental disorders. The issue of mental health remains surrounded by stigma, misunderstanding and people's ignorance on depression, anxiety, Phobias and lack of individual's capacity and their receptiveness to intervention.
He further added that mental disorders are treatable using medication and therapies and these disorders take an enormous toll on individuals, families, as well as society as a whole.
Religious and community heads also expressed their views and concerns on the occasion and committed to contributing as much they can to ensure a healthy society.
DC,Leh ,Prasanna Ramaswami G , EC Agriculture, EC Animal Husbandry, CMO, Presidents of all the religious women wings and many other were present.