Awareness camp on menstrual health, hygiene held at CHC Sankoo
By
Reach Ladakh Correspondent
Sankoo, Nov 17, 2022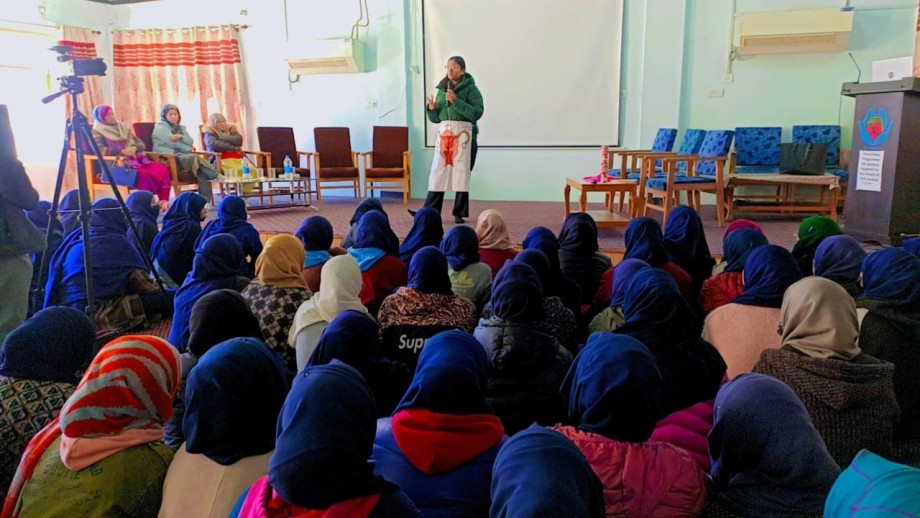 Sankoo :
Baqirya Health Care & Research Centre Kargil (BHC&RC) in collaboration with Block Medical Officer Sankoo and Shoqpa Foundation organised an awareness program on menstrual health and hygiene management at Community Health Center Sankoo on November 16.
The program was aimed to sensitize the girls on menstrual hygiene and how to ensure the safe disposal of sanitary pads.
The students were sensitized in detail about various ways to manage periods effectively and to maintain proper hygiene. They were also sensitized about how to remove misconceptions about periods and how they can seek help in case they face any health issues related to menstruation.
Dr. Nasreen who is also vice president of BHC&RC, in her presentation emphasized the importance of menstrual hygiene. She highlighted the importance of good menstrual hygiene and spoke about the social issues faced by women during menstruation.
Shoqpa Founder, Khushboo Joshi also highlighted menstrual hygiene and gender equality issues. 
The team also distributed supplements and sanitary pads among the participants.