'Art for Cause' organises Ladakh Dance Camp; 500 students registered
By
Stanzin Dasal
LEH, Aug 17, 2016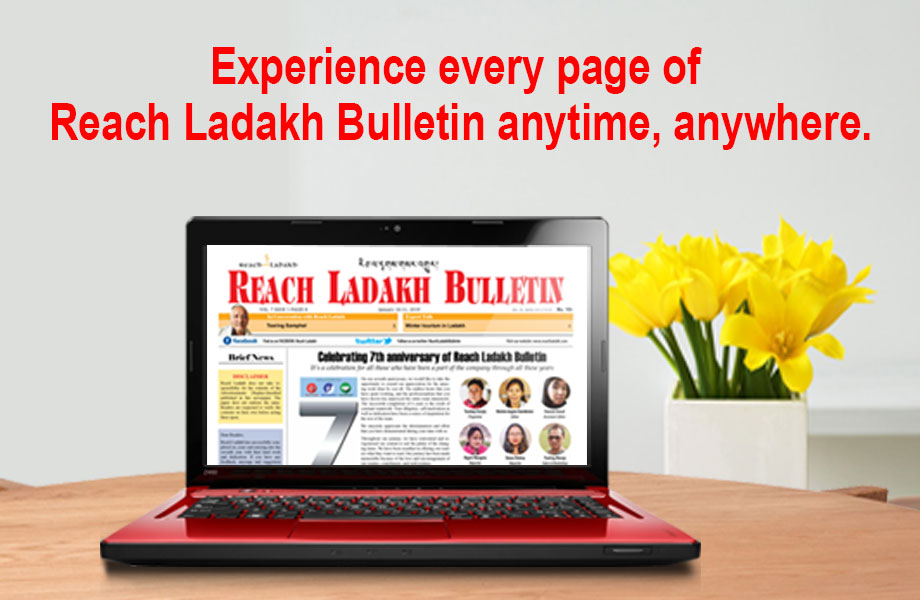 LEH :
For the very first time, to provide an international platform to showcase the talent of children of Ladakh a dance camp is being held from 8 to 24 August at Auditorium Hall, CIBS, Choglamsar. The camp is being organised by Art for Cause supported by Urban Dance Tour India and District Administration, Leh.
Around 500 students are selected for the camp. The camp will be having 5 batches in a day mentored by professional choreographers Ryan Martyr, Finalist of So If You Think You Can Dance and Sandeep Chhabra, International Hip Hop Trainer and Performer.
President, Art for Cause, Irshal Ishu said, "The dance camp is to showcase the talent of the student. Our effort is to take one student for the audition of DID Lil Champs, if we get that talent than Art for Cause will sponsor the child. We will also be providing an internship certificates to all the volunteers and will be planning more such events in the near future."
He further appealed every parent to support and motivate their children for participation in the camp.
DC, Leh Prasanna Ramaswamy G stated that the camp is a big opportunity for the students of Leh which will not only going to provide them with a big platform but will develop them overall.
A grand show will be held on August 24 from 4 pm onwards where the learnt skill at the workshop will be showcased at CIBS, Auditorium Hall. A total 10 talented children will be selected to shoot a music video with the mentors.
Expressing happiness and excitement for the camp Rayn Martyr said, "We have travelled a lot in various cities but this is the biggest dance camp where we will be teaching to more than 500 students."
The point is to explore the talent and probably few steps will change the life, he added.
Stanzin Tsetan, President SOUL, expressed his gratitude for the camp organiser and supporter for the initiative to explore the talent of young ones of Ladakh. Such initiative is very important along with the academics to boost the confidence level and to make them aware of many options and career opportunities in life.
Art for Cause is a charitable trust founded in the year 2013 with a vision to use all the art form to serve the society. The aim is to provide kids of the remote areas a good moral and academic education with a blend of arts and health. It has been working for the development of youth in the remote areas of Himachal, Tawang (Arunachal Pradesh) and Ladakh. They have organised camps in the field of dance, art and crafts, photography and filmmaking, performing arts, yoga and meditation, art therapy, Medical care. Till now the trust has been giving every support as well as financially to more than 3000 kids.