Army organises medical camp in Hemishukpachan
By
Reach Ladakh Correspondent
HEMISHUKPACHAN, Jul 27, 2019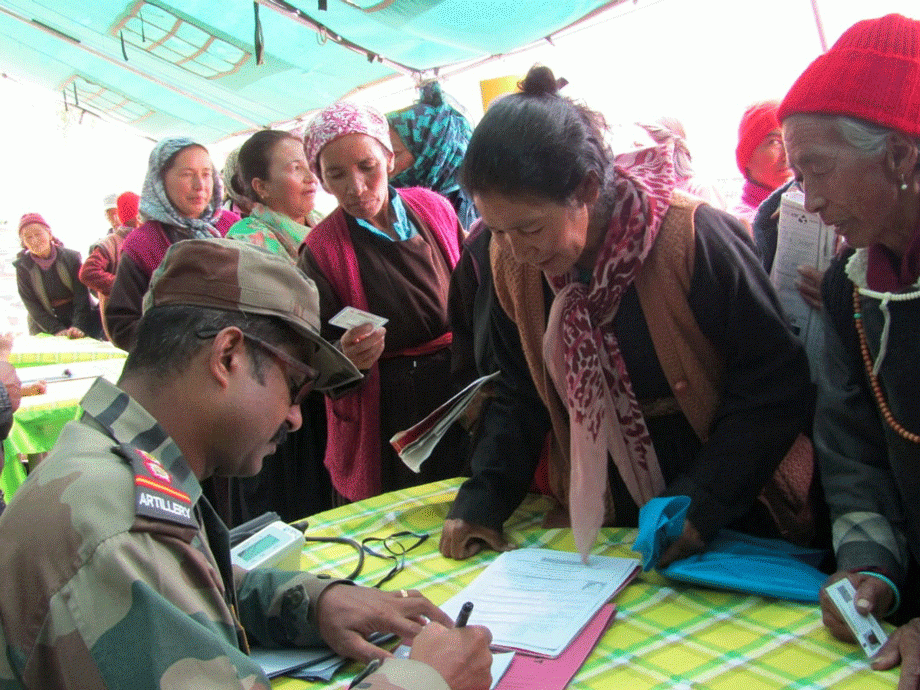 HEMISHUKPACHAN :
 A total of 523 patients were treated by a team of doctors from Army Medical Corps, Army Dental Corps and Sowa Rigpa ( Ayurvedic doctors) on July 27. 
The medical camp was organised by 'Fire and Fury Gunners' as part of Operation Sadbhavna and inaugurated by Brigadier Sanatan Singh, Commander, Artillery Brigade.
While addressing the villagers, Brigadier Sanatan Singh emphasised that the Indian Army through Operation Sadbhavna always tried to bring various social amenities to the doorstep of every village. He appreciated the contribution of the villagers for women empowerment and child education.
The camp provided medical care, consultancy and treatment through general medicines and dental specialist. Free of cost generic medicines were distributed to all the patients. A team of Ayurveda doctors (SOWA-RIGPA) also provided consultation and treatment to the patients.
A team of SBI bank officials provided solutions regarding various finance-related problems to the villagers of Hemisukpachan.  
Also, a cell of Zila Sainik Board for ex-servicemen was established for consultation on various issues related to their entitlement as per 7th pay commission. 
T Rigzin and T Angdus Sarpanch & Nambardar of Hemisukpachan expressed their gratitude to the Indian Army for their medical assistance.