Air Vice- Marshall, western command, felicitates Kacho Hassan Khan
By
Reach Ladakh Correspondent
KARGIL, Apr 29, 2016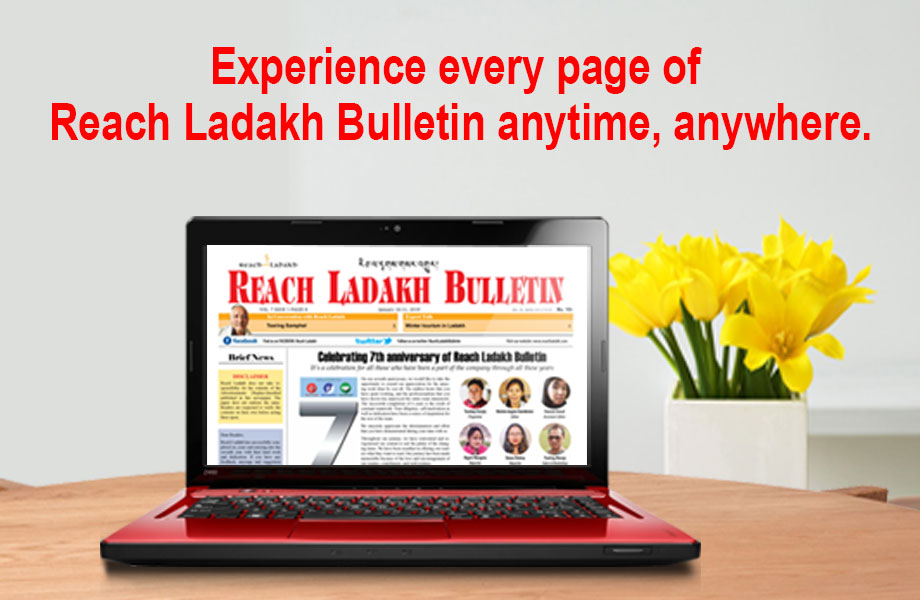 KARGIL :
The Air vice Marshal, Upkarjeet Singh, Air Force Commanding Officer- Jammu and Kashmir, facilitated Deputy Commissioner, Kargil, Kacho Hassan Khan during a facilitation ceremony on April 24 at Airfield, Kargil.
It was organized by Air Force Station Kargil under the aegis of Air force Commanding Jammu and Kashmir.
Air Vice Marshall presented a certificate from Air Marshal SB Deo, Air Officer Commanding in Chief Western Command and a memento and appreciated the outstanding and commendable initiative of Kacho Hassan Khan for resolving the long outstanding land issues for allotment of the same for the establishment of Air Base at Kargil, which is critical for the Nations Strategic importance.
On this occasion, mementos were also presented to Executive Councilor, LAHDC, Kargil, Tsering Angdus and other officers.
A static display was also organized by Air Force Station Kargil which was witnessed by more than 300 students.
On this Occasion Air Commodore B Manik Anthan Air Officer Commanding Leh was also present.
Kacho Hassan Khan called a meeting with Air vice Marshal J&K Upkarjeet Singh which was attended by Deputy Commissioner Kargil Kacho Hassan Khan, Brigade Commander 121 Infantry Brigade, Air Force Officer, and district officers.
During the meeting, it was ensured that the Airport extension work will be started soon and the AN32 Courier Service will be carried on routine basis.