Advocate & Activist spoke on Human Rights and PIL during Press Club meet
By
Reach Ladakh Correspondent
Leh, Jun 29, 2015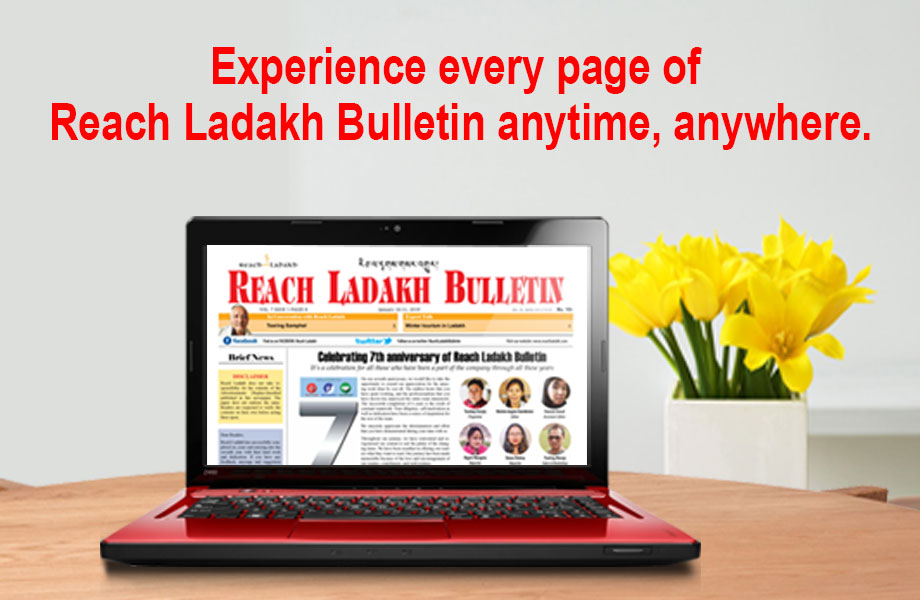 Leh :
To create awareness about Human Rights & Public Interest Litigation Press club Leh organizes an interaction session on 19th June at Conference Hall Leh.

The guest speakers included Advocate Gayatri Singh and Activist of refugee Rights, Sehba Meenai from Human Right Law Network (HRLN).

Advocate Gayatri Singh said that they were delighted to meet so many people from different fields and get an idea what's going on over here.

"We are a human rights law network and it has units all over India in different parts of the country. Particularly we are trying to extend it in rural areas where people don't have access to different issues and even in terms of what their rights are or people don't know what their rights are? So, we provide legal aid and also do a lot of public litigation by trying to focus on issues that would otherwise not be brought to light in public & we take up general issues that affect the large no of people," said Gayatri.

She further added, "Besides that we also do a lot of training for law students and various people who are affected by different issues like on child rights, women rights, tribal rights, environment issues, disability & various other issues. We started with a group of lawyers working in Bombay and extended it to other parts of the country."

An activist of Refugee Rights Sehba Meenai talked about refugees issues and said that she is working for last 10 -15 years for their rights. She said, "Unfortunately we do not have any specific law for refugee per se."

During the interaction, a number of issues including right of disabled, reservation, right to education, crime against women, lack of Consumer Forum court, Juvenile Homes in Leh, Child labour in Leh, Red Cross Society charging compulsory fee from students while using government infrastructure, environmental challenges, wildlife Act, physical abuse in institutions, public health issues, public transport facility and Army's illegal land occupation on fertile land particularly in cities were taken up.

Press Club Leh, President Morup Stanzin expressed his heartiest gratitude to the speakers for spending their valuable time to enlighten masses of their judiciary rights and expressed the hope to have more such healthy interactions in future as well. He also thanked the participants, especially Sonam Wangchuk, who introduced HRLN team to PCL members.

Earlier, while presenting the welcome address, PCL Gen Secy. Rinchen Angmo Chumikchan introduced the speakers and informed that the aim of the Press Club Leh is to highlight various social issues through such interactions and debates so that it can serve the society in a better way.

Many members of different organizations including District Social Welfare Officer Rigzin Spalgon, SECMOL founder Sonam Wangchuk, Diskit Councilor Tsewang Rigzin, Ladakh International Centre President P. Stobdan, Bar Association President Advocate Gonbo Stobgyal, GM Sheikh, Ladakh Media and Culture Society President Motup Chospa, PAGIR President Mohd Iqbal, LWWN representatives, Tashi Morup from LAMO, Labour Commissioner representatives and all PCL members were present to take part in the discussion.