Advisor Narula reviews Police Wireless Network in Ladakh
Remote villages to be covered by Satellite-based communication facilities
By
Reach Ladakh Correspondent
Leh, May 05, 2020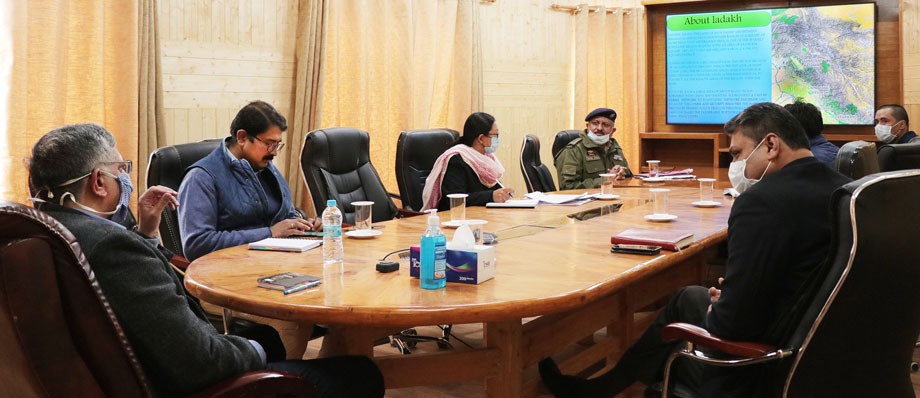 Leh :
Advisor Umang Narula reviewed the communication network facilities of the police department in Ladakh on May 5.
Saugat Biswas, Divisional Commissioner, Ladakh; Satish Khandare , IGP Ladakh; Tashi Dolma, Additional Secretary Home and Satish Kumar, DySP Telecom attended the meeting.
 
Satish Kumar highlighted the communication challenges faced by Ladakh Police owing to mountainous terrain, which prevents the line of sight. He informed that the police department is exploring various available technologies for the establishment of communication facilities in the communication shadow villages.
 
Discussion on the various means of communication suitable for serving the remote areas in case of emergency situations was carried out.
 
Umang Narula asked the police department to explore community and ham radio mediums as options of communication during any emergency.
 
The presentation also elaborated the position regarding adoption of POLNET which is a satellite-based area network for the modernization of police telecommunication. It was informed that if sufficient POLNET terminals are installed, a safe and reliable communication network can be established.
Umang Narula asked the police department to prepare a practical plan, for the entire UT, especially the remote areas after rationalizing the number of stations and manpower required.