Advisor Narula reviews functioning of renewable energy agencies LREDA, KREDA
By
Reach Ladakh Correspondent
Leh, Sep 12, 2020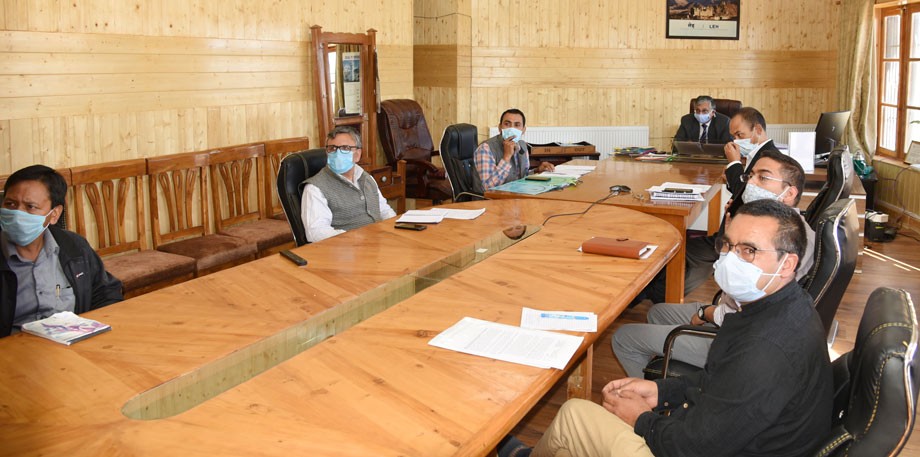 Leh :
 Advisor Umang Narula reviewed the functioning and governing structure of Ladakh Renewable Energy Development Agency (LREDA) & KREDA on September 11 at Conference Hall UT Secretariat.
Project Director, LREDA informed that with Ladakh becoming a UT the expected mutation in the governing structure may hamper the existing work system and functionality of the agency. He also apprised about the issues like post-sanction and creation, the authority of financial power, the release of pending salaries of the contractual employees, etc. 
Responding to the issues, Advisor Narula directed the Agency to prepare a parallel Power Purchase Agreement (PPA) with the PDD Department to generate more revenue with the objective to meet the future outflow of the Agency. He further directed to take up the tariff concerns with the regulators as per the Electricity Act.
Issues of liabilities, pending salaries, discontinue of funding by the Ministry of New and Renewable Energy (MNRE), and staff shortages to run the project were also raised during the meeting by DC Kargil.
Commissioner Secretary, Rigzin Samphel; Secretary PDD, Ravinder Kumar; Deputy Commissioner Leh, Sachin Kumar Vaishya; Chief Engineer, PDD Leh, G. A. Mir; Project Director LREDA, Dr. Tsewang Thinles; SE, PDD Tsewang Paljor were present in the meeting. While, Deputy Commissioner Kargil, Baseer ul Haq Choudhary and Project Director Kargil attended the meeting through video conference.