Administration modifies COVID-19 guidelines for labours reaching Ladakh
By
Reach Ladakh Correspondent
Kargil, Jul 28, 2020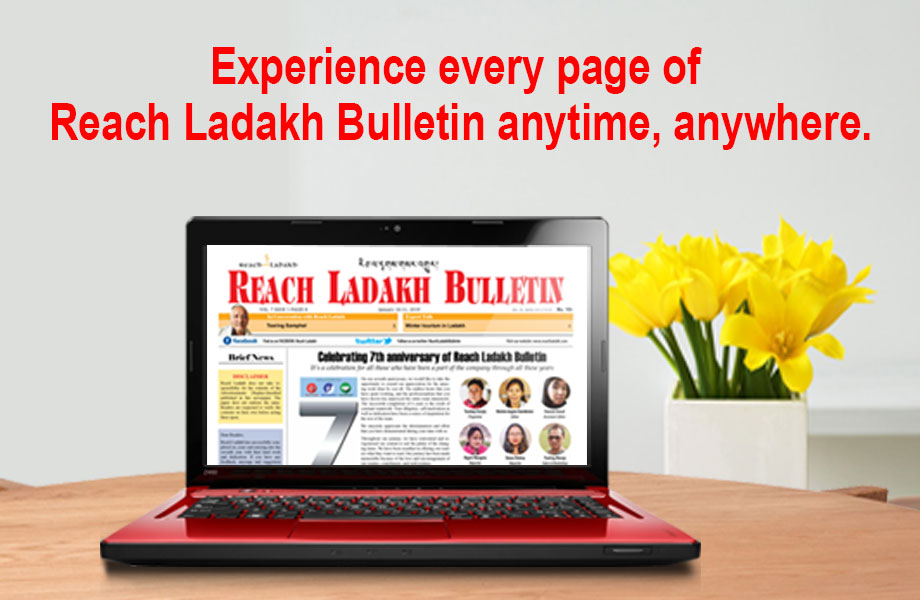 Kargil :
The Administration of Union Territory of Ladakh issued modified guidelines for the management of COVID-19 on July 28.
All passengers arriving in Ladakh both by air and road are advised to get themselves tested for COVID-19, not later than 48 hours before their arrival in Ladakh from ICMR approved test laboratories. 
The order reads as, "Such person (s) who is/are without a valid COVID-19 test report of not later than 48 hours before their arrival will undergo mandatory quarantine at their place of stay for seven days. Such person(s) may have to undergo a COVID-19 test and will only be released from quarantine; if his/her test report is found negative."
Only laborers coming through contractors or labor agencies shall be allowed to enter Ladakh. Contractors/labor agencies shall ensure that the laborers enter with the COVID-19 negative test report (not older than 48 hours). However, the UT Administration will reimburse their COVID-19 test expenses done from ICMR approved lab at Government approved rates.
Such laborers who arrive in Ladakh, without any COVID-19 test report shall have to undergo seven days mandatory institutional quarantine after which they will be tested for COVID-19. They will be released from institutional quarantine only after his/her test report is found negative. However, this will not be applicable to laborers of Army/MES/BEACON/ BRO who will be governed in terms of their own internal protocol. 
UT Administration has set up a UT Control Room at Leh for Labour related issues/grievances with Phone No: 01982-2352158 and Whatsapp No: 7051985137 and E-mail: alcleh2015@gmail.com/labouragency5@gmail.com.
The laborers coming from Kashmir via Drass shall register themselves at the designated Medical Screening Point at Meenamarg and share daily registered data with UT Control Room (Leh). COVID-19 test report shall be checked here.
The laborers reaching Leh via road shall register themselves at Medical Screening Points at Upshi (coming from Manali) and Khaltse (coming from Kashmir) and laborers coming by Air shall be doing their registration at Leh Airport only. COVID-19 test report shall be checked here. 
After Screening/ Registration and verification of COVID-19 test reports, the laborers found with symptoms shall be isolated from others and treated as per the SOP in vogue in UT Ladakh. Labours with negative test reports shall be allowed to move to their workplace.
SDMs along with ALC Leh and ALC, Kargil shall be overall in-charge of labor registration and verification and follow up. Surveillance teams will visit randomly their working areas and submit the daily reports to the UT Control Room. 
At the local quarantine, if any COVID-19 symptoms noticed by the Surveillance Team, it will be urgently shared with medical teams and isolation, and testing has to be done as per Medical SOP and only those Negative for COVID-19 shall be released. Nambardar and Ward Members along with the Councilors/ Sarpanch shall be monitoring laborers and submit daily reports to DMs/SDMs.
Social distancing and SOPs shall be followed at quarantine and working place also. Concerned contractors and executing officers shall be responsible for any lapses in SOPs. Penal actions shall be taken by the DDMA chairman for violation/ any lapses in following the SOPs.