ADC Leh reviews Muharram arrangements in Leh
By
Reach Ladakh Correspondent
Leh, Jul 27, 2022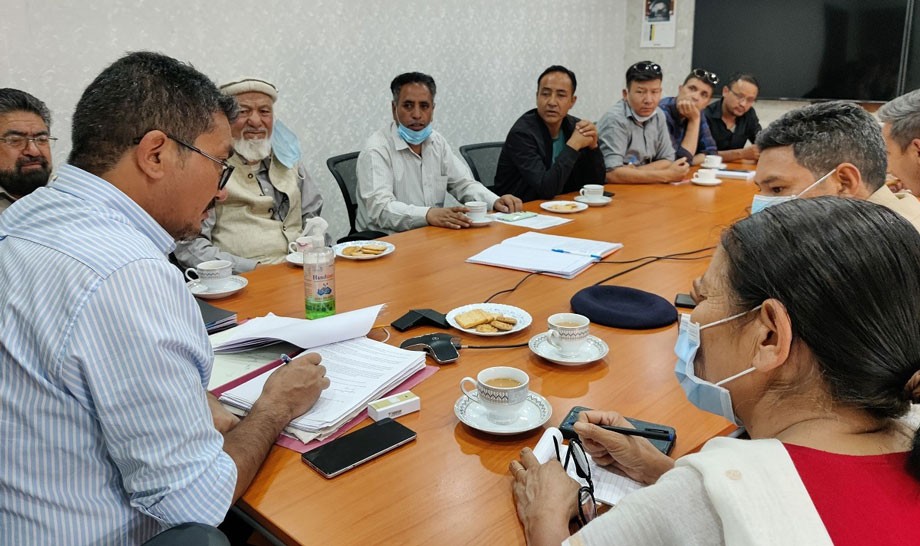 Leh :
Additional Deputy Commissioner, Leh, Sonam Chosjor reviewed the necessary arrangements for the observance of Muharram in the upcoming month with the organisers Anjuman Imamia Serath Committee, and concerned departmental officers on July 26.
 
ADC Leh advised the Traffic Police department to provide a special traffic advisory for the days of Muharram and make necessary arrangements.
 
Assuring full support from the District Administration, he instructed the concerned officers of different line departments to make all the necessary arrangements regarding the same as per past practice. He also urged the religious organisations to ensure Covid SOPs and protocols are followed in the congregations to mitigate the spread of Covid-19.
 
Representatives from the concerned religious organisation thanked the administration for their support and arrangements for ensuring the smooth observance of Muharram. 
 
Heads and representatives of religious organisations, such as Anjuman-e-Imamia, Anjuman Moin-ul-Islam, Anjuman Sofia Noorbakshia, Anjuman Imamia Women Wings along with the HoDs of various departments attended the meeting.