ADC Kargil chairs district-level Aadhaar monitoring committee meeting
By
Reach Ladakh Correspondent
Leh, Apr 12, 2023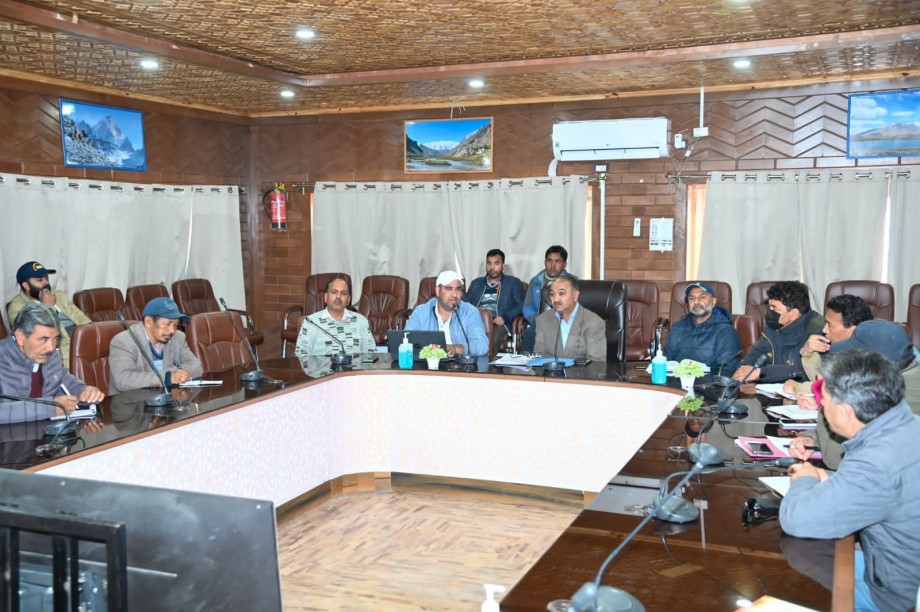 Leh :
ADC Kargil, Ghulam Mohi-Ud-Din Wani chaired the meeting of the District Level Aadhaar Monitoring Committee (DLAMC) at Conference Hall, Baroo on April 11.
A session regarding the creation of a mechanism for conducting door-to-door surveys for Aadhaar document verification and a state portal for verification of the above 18 was also held. It was informed that the door-to-door survey will be conducted in Kargil, Sodh, Drass, Bhimbet, Shakar Chiktan, and Pashkum blocks of the Kargil district.
ADC Kargil said that the focus of the survey will be to update the Aadhaar and verify the identity of the citizens of the region. He directed all the concerned SDMs to constitute a team in their respective Sub Divisions for the same during the season.
He also directed the concerned officers to ensure the survey team will conduct the survey transparently and efficiently. During the session, he also said the SDMs will be in overall In-charge in their respective Sub Divisions.
While briefing about the survey, the Aadhaar Manager, Kargil said that the survey is aimed to ensure that the Aadhaar details provided by citizens are genuine. He said the survey aims to verify the documents provided by citizens for Aadhaar registration and to motivate the residents to update the documents provided in Aadhaar.
He apprised the meeting that the mechanism should ensure that all households in the selected blocks are covered and documents provided by citizens for Aadhaar registration are verified.