Abandoned for 10 years, Gangles pond finally gets into use
By
Reach Ladakh Correspondent
GANGLES, Nov 15, 2016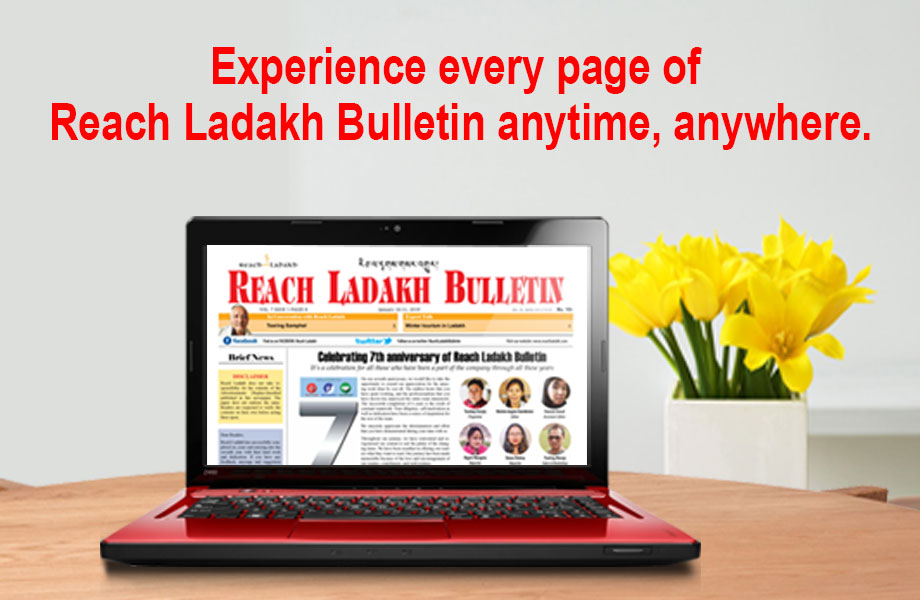 GANGLES :
After 10 years the pond at Gangles top was charged for the first time on November 11. The pond was built in 2005-2006 under Watershed and Hariyaali project which was left unused since its completion.
Storing water at the top of Leh will not only recharge the ground water but will also prove beneficial for the farmers of Leh.
CEC Dr. Sonam Dawa appreciated Exn. I&FC Tsering Dorjey and AEE I &FC Phurboo Sandup for a timely restoration of the headwork of pond. He also directed them to be alert round- the-clock to ensure the best use of the pond.
In the growing global warming alarm, climate change and receding of glaciers in Ladakh, Hill Council Leh has initiated to make the best use of stream water by conserving it during off season which can be used for irrigation purpose at the time of need.
Appreciating the work, Prasanna Ramaswamy G assured to arrange funds for increasing the volume of pond.
Dr. Dawa along with EC Agriculture Tsering Wangdus, DC Prasanna Ramaswamy G, Councilor Upper-Leh Ven. Lobzang Nyantak and engineers of Irrigation & Flood Control inspected the pond.