₹400-crore project for flood relief okayed in Leh
By
Reach Ladakh Correspondent
Leh, Sep 07, 2015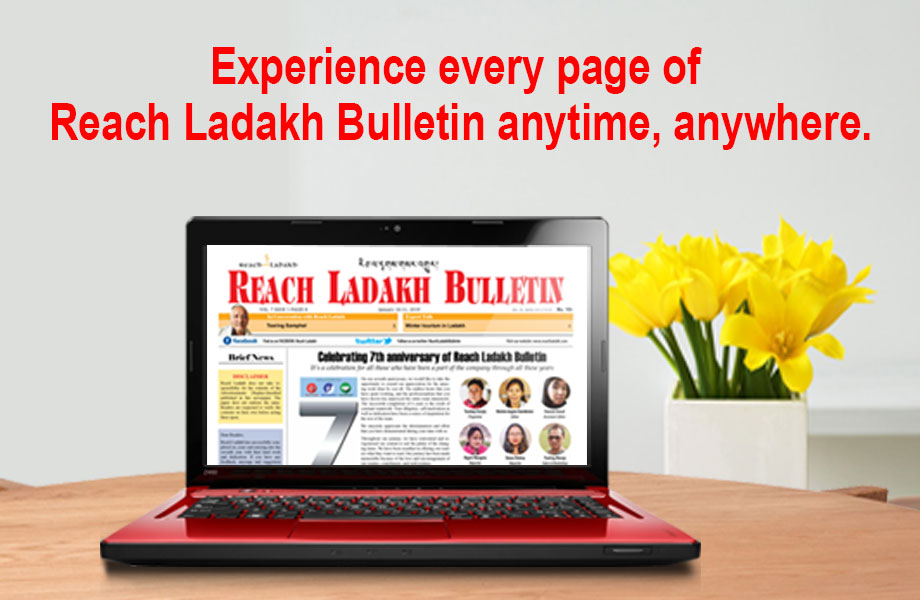 Leh :
The State Govt has approved ₹ 400 crore worth project for urgent flood management works in Leh District, Minister for Cooperative J&K State Chhering Dorje told on 31st August.
Almost a month preceding council elections the Minister for Cooperative J&K State Chhering Dorje along with Councillor Upper Leh- Gen Lobzang Nyantak and a team of Engineer headed by S.E PWD Tashi Chombel visited Upper Leh constituency to assess the problem and grievances of the people of the area on 31st August.
The minister met with the people at Gangles, Horzey, Gonpa, Yurtung, Changspa and Tukcha.
He said that the projects submitted after 2010 flood were pending with state government, but now the government has approved the projects of ₹ 400 crore for Leh district under flood Management programme (FMP). He assured the people that he will follow up the project with centre Govt. He added that meanwhile temporary restoration works will be taken only on urgent need basis for which the he has issued necessary directions to SE PWD. He also said that state Govt has sanctioned ₹20 crore to Leh district for temporary restorations of flood damages.
Regarding up-gradation of roads in upper Leh which were damaged due to the ongoing water supply / sewerage schemes and recent flood, the minister directed the Executive Engineer PHE for its early completion and handover to R&B division after proper testing of water supply and sewerage pipes for necessary up-gradation of roads.
Later the minister also inspected the ongoing work progress in Leh market and stressed the concerned Engineers to speed up the work in the market and ensure to complete the works within the stipulated time. The minister also directed the SE PWD to prepare DPR for underground multi parking at Leh pologround.