730 samples test negative for COVID -19
Over 7,000 Ladakhis evacuated
By
Reach Ladakh Correspondent
Leh, May 12, 2020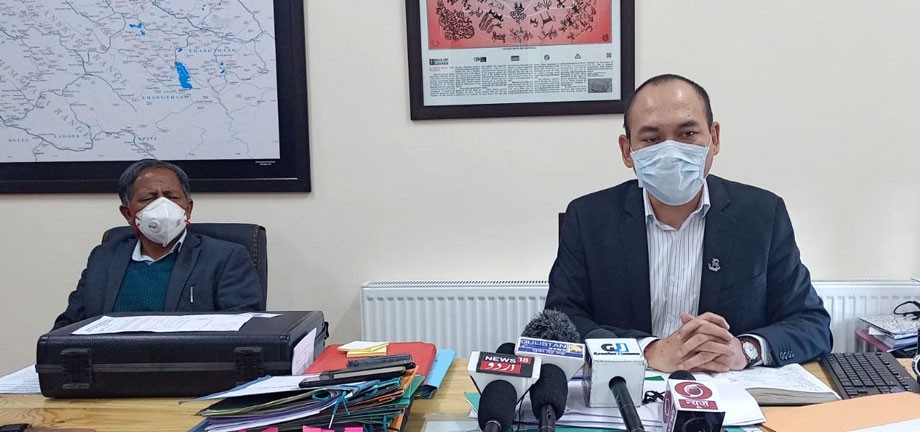 Leh :
In the last 3 days, 730 samples were received and all the samples test negative for COVID-19 on May 12.
"One positive patient of Bogdang village of Nubra was discharged from the hospital on May 11", said Rigzin Samphel, Commissioner/Secretary (Health) UT Ladakh.
 
Rigzin Samphel said that last week more than 7,000 Ladakhi people were evacuated from different parts of the country. Those who had come from Red Zones were put under strict quarantine and their sample collection will also be conducted.
 
"Till today, 30 buses from Delhi, 1 each from Madhya Pradesh & Rajasthan, 2 from Noida, 7 from Haryana, 12 from Uttarakhand, 18 from Chandigarh, Punjab and 40 from Srinagar had reached Ladakh. 80 more buses from Srinagar will reach in a batch of 40 in the coming days. In coordination with Hill Councils of Leh and Kargil, all the buses with permits will be allowed to enter Ladakh", said Samphel.
Regarding evacuation of people from the Southern states of the country, Samphel said, "We are bringing our people from South India to Udhampur bound special trains where 12 people from Bangalore and 20 from Goa have already reached. Soon, the second batch from Bangalore will commence. Similarly, our students from Nagpur will also travel back from South in this special train in the coming days' time.
 
"The condition of all the 20 active COVID-19 cases of UT Ladakh is stable," reads the media bulletin released by the Directorate of Health Services UT Ladakh.
A total number of 406 passengers reached Khaltse checkpoint yesterday in 15 buses and other private vehicles. Screening of passengers was done from 3:15 PM to10:00 PM and sanitization of vehicles was also done.
 
202 inmates from quarantine facility (Hotel) of Kargil have been discharged after completing 14 days quarantine and advised for further 14 days home surveillance.
 
Fumigation/ disinfection of quarantine centre (Dak Bungalow) Taisuru were conducted by Block Medical Officer Taisuru.