700 bogus ration cards deactivated in Choglamsar area: EC, Food Civil Supplies
By
Stanzin Dasal
LEH, Mar 18, 2017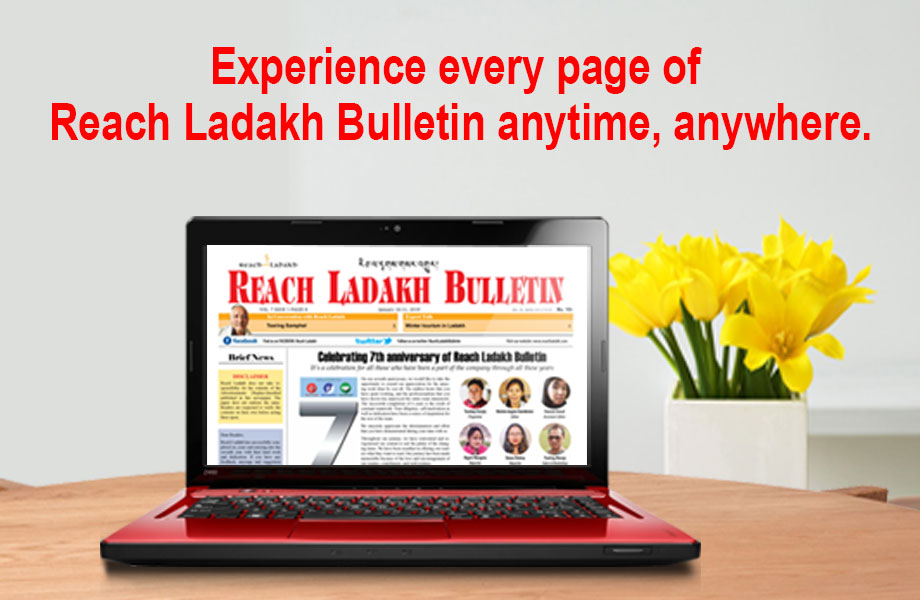 LEH :
Food supply to the rightful beneficiaries as per specified categories under the National Food security Act , 2013 raises a big question in the mind of a people, that whether the system has been fair and corruption free?
The department of Food Civil Supplies and Consumer Affairs seems to be in big slumber to verify the rationed families and provide the food Supply scheme as per economic status.
In a complaint of Tamchos Spalzang R/O Thiksay there is an error in the list of the ration card holders. He alleged that well earned families are also holding a BPL ration cards. He disclosed few beneficiaries who have been enjoying the food supply scheme holding a non deserving and double ration card.
He said, "I have applied for new ration card under BPL category, at first I received the approval of it under BPL category later it got converted into APL. When asked about the reason behind other well off families in Thiksay who are holding the BPL card, the department doesn't have clear reasons and answers to it."
He alleged that the errors and monitoring issue in the ration card is due to the lack of department responsibility towards their work.
Regarding the issues and complain, EC- Food Civil Supplies and Consumer Affairs Tsering Sandup said, " It is true that we have an issues of double ration cards and holder of non genuine ration cards under different category. The work is in the process to check such illegal practices."
He further said that the process needs time as it was initiated in a very short duration. The Aadhaar seeding is going on and we are sure that this will definitely help us in cross checking the ration card holders, also the benefits will be given to the deserving family.
Till now the department has come with around 1, 21,000 beneficiaries and is still in process of including and excluding the rationed families as per 2011 census.
Tsering Sandup said that the maximum of duplicate ration card cases are found in urban areas as there are lots of migrated people from different villages. "Recently we have cancelled around 700 ration cards from Choglamsar area only. Such cases are prevalent in our society and we are putting every effort to check and regulate genuinely", he said.
He further appealed public to cooperate to control such illegal practices. Though a committee of Rural, Revenue and Food, civil supplies and consumer affair departments are formed to check, compare and ensure food supply to the rightful beneficiaries as per categories, but such ill practices are outnumbered. The department claims to control such practices but they are challenged with inadequate skilled employees to do the entries online under aadhar seeding.