7 differently-abled French children visit Ladakh on school exchange programme
'Equal opportunities should be given to them to lead a dignified life'
By
Rinchen Angmo Chumikchan
LEH, Nov 11, 2016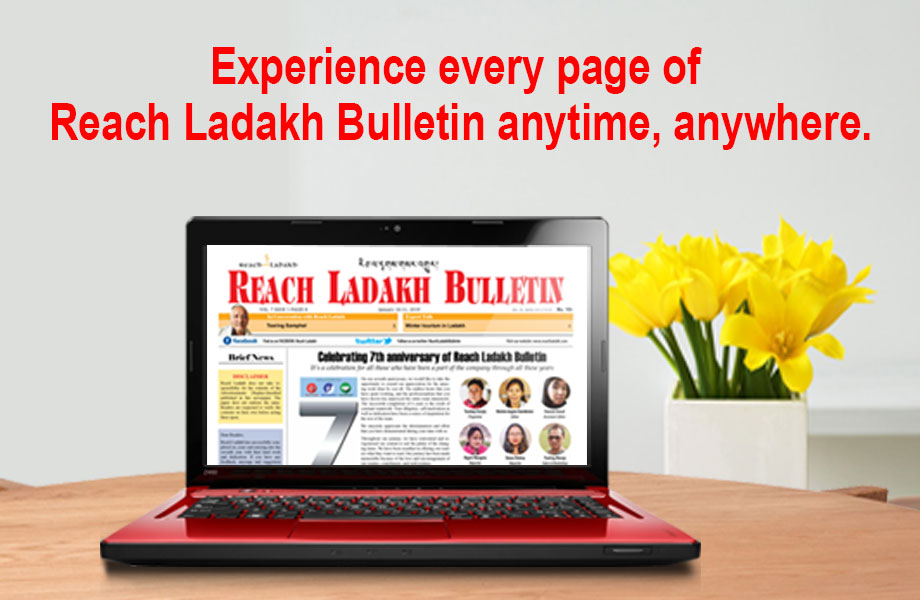 LEH :
A confluence of cultural diversity was witnessed as a group of seven differently-abled students accompanied by two teachers, a doctor, Palene Gilbert, Adapai Vice-President, and Christiane Mordelet from France were in Leh as part of an exchange programme jointly hosted by PAGIR and Adapei (Departmental Association of relatives and friends of the mentally handicapped).
The team arrived in Leh on Oct 10, and is on a 10-day visit.
It is also an initiative to further strengthen relations between France and Ladakh. During their 10-day stay in Ladakh, they visited many places and interacted with different people and Hill Council leaders. They also interacted with the students of PAGIR and shared their experiences.
The main objectives of the Association is to provide practical help to people with intellectual disabilities; facilitate their educational opportunities, and social and professional integration.
On October 25, the team of the France and PAGIR members met CEC Dr Sonam Dawa at Council Secretariat and had an interaction session. Dr Dawa expresses his gratitude to the organisers to bring them all along from France to Leh. He said PAGIR is doing a great job in Ladakh and serving the society but unfortunately the Hill Council was not able to support them in the past. He assured that in future he would keep a separate fund for the differently-abled children.
Dr Dawa hoped "they have a good stay in Ladakh and wish they come again and again to Ladakh so that the relation between France and Ladakh can be strengthened."
Pelene Gilbert said, "We were welcomed very warmly by the people of Ladakh." Briefing about their organisation, Gilbertt said the main aim was to make the people aware about the differently-abled children.
He informed that they had been working on this project for the last two years. He said the main objective of the visit was to have an interaction session between PAGIR and ADAPEI.
"The differently-abled children are neglected in society. We should not treat them like that because they have the same intelligence and feelings we have. We should give them equal opportunity", said Gilbert.
Gilbert said, "The whole organisation is run by the parents. The parents have the main power to elect their representatives." They have 1400 differently- abled children and 1500 workers. They help empower them so that they could lead a dignified life.
Earlier, at PAGIR, Gilbert said the govt. in France spent 80mn Euros annually on these children. And they have been working for 55 years for the differently-abled children.
Talking about the present scenario in Ladakh about the differently-abled, Mohd Iqbal, President, PAGIR, said that being a high altitude area the differently- abled face many difficulties. He briefed about the aims and objectives of PAGIR to the team of France.
He said many of the govt. schemes were only on paper and not in implementation. Talking about reaching out to more people, Iqbal said, "There are many more differently- abled children in remote areas of Ladakh and we are trying to reach them."
Christiane Mordelet said that it took them two years and during this time they had worked a lot to collect the money. "The students are very emotional about this visit as some were crying when they arrived here. Some are very happy. Really they will never forget this trip. It's a great trip for them as they will learn a lot by meeting different people. Ladakh is so different as compared to France."
Talking about the objectives of this school exchange programme, she said the main aim was to open up their minds and to make them understand that there are difficulties but there are people in the world having more difficulties. "From this, their attitude towards life might change. Being exposed to different types of food, communication ways, dress styles, etc. will help them broaden their perspectives and grow up into wiser persons".
On the last day, the event exchange programme ended with a cultural programme at PAGIR.