5 days training at DIHAR on Capacity Building of rare and commercially important medicinal plants
By
Reach Ladakh Correspondent
Leh, Nov 04, 2015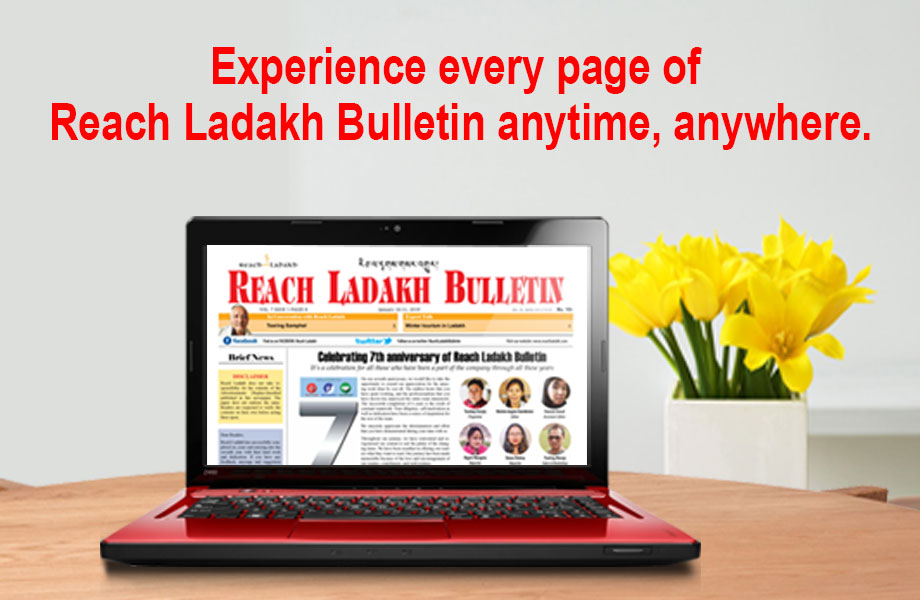 Leh :
Five days training on capacity building in cultivation, propagation of rare endangered and threatened commercially important medicinal plants growing in cold desert area of Himalaya (Leh and Kargil) was inaugurated by Prof. Khurshid Iqbal Andrabi, Vice-Chancellor of University of Kashmir at DIHAR on 28th October. It was organized by University of Kashmir in collaboration with National Medicinal Plants Board Government of India.
Dr. Paramjit Singh, Director, Botanical Survey of India, Kolkata, west Bengal was the chief guest on the occasion.
The participants were selected through three categories – progressive farmers, educated youths and practitioners from related fields like amchi. All in all it included a total of 25 participants from Leh and Kargil districts respectively for the five days training.
Dr. Paramjit Singh said that Ladakh is known for its biodiversity, cultural diversity and medicine diversity. Highlighting the rich potential of medicinal herbs with some of them found only in Ladakh region of the world he stressed the importance of the need for its cultivation to ensure sustainable availability of these medicinal plants.
He urged the participants to take full advantage of this training program. Appreciating the insurance scheme related to this cultivation of medicinal plants, he said that assurance to farmers is most important and expressed hope that the success of this program will not only bring economic development and self-reliance but will set Ladakh as an example for others.
Prof. Khurshid Iqbal Andrabi pointed out the importance of traditional medicinal system using naturally grown plants with no side effects over the allopathic medicine which has completely taken over the usage of medicinal plants despite the fact that it has severe side effects. He said that over the last 10-15 years traditional medicinal plant is gaining importance in India and in world market. He added that J&K has huge potential of competing in the global market of traditional medicines which at present is dominated by China. He requested the trainnesAt the same time he advised them to have complete knowledge, thorough understanding, patience and confidence which this job demands.
Prof. Dr.A.H. Munshi, program coordinator initially at the event, gave a briefing about the program and said that the main purpose of this training which is first of its kind in the country is to promote sustainable income generation avenues for the unemployed educated youths of Ladakh through capacity building. He added that during this training the participants will be given thorough practical field training about how to grow medicinal plants, about cultivation of medicinal plants in home or kitchen garden, training on how to acquire soft loans and even insurance for growing medicinal plants thus inculcating entrepreneurship strategies and understanding the marketing value of these plants with maximum profit.