4th Silk Route festival: Focus on preserving and reviving culture
By
Pal Thiksay Gobi
NUBRA, Jun 30, 2016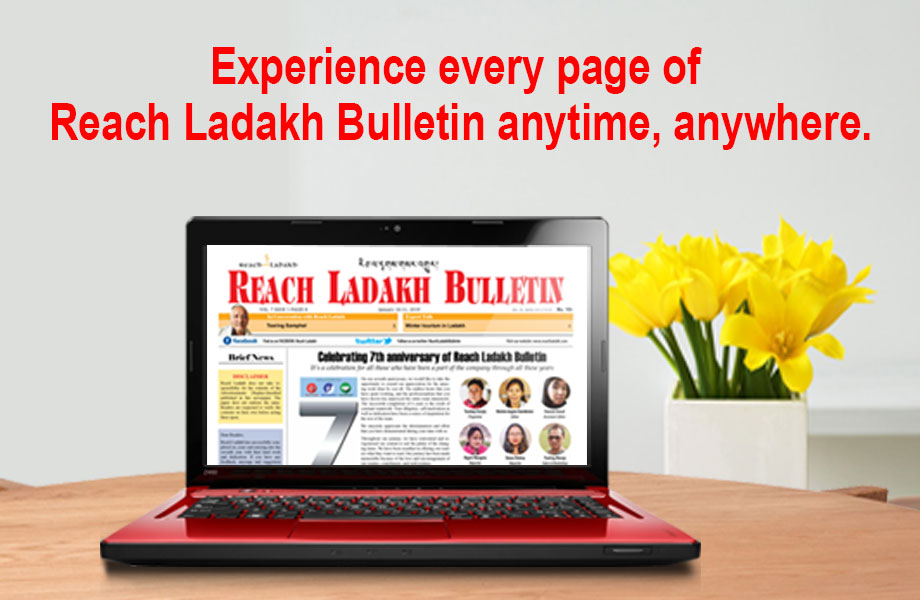 NUBRA :
Himalaya Cultural Heritage Foundation (HCHF) organized two days Silk route festival on June 23 and 24 in collaboration with Samstan Otsal Tsogspa at Sumoor , Nubra.
Executive Councillor, Tsering Angdus was the chief guest of the occasion. He appreciated the villagers for organising such festival to raise awareness and inculcate the importance of age-old culture and tradition among the young generation.
He said that the Nubra valley is playing a dominant role in economic development through cultural tourism, which allows travellers to be immersed in the local lifestyle and routines. Indigenous communities should embrace their culture and boosts their economic growth through cultural tourism.
Padmashree Awardee Morup Namgyal said, "We have an age old unique culture and tradition passed by our ancestors which need to be preserved and to be given importance. This is because the mankind has rushed into the modern era, social life is developing rapidly, increasingly changing people's material and cultural lives".
He further added that it is disheartening to see that we are forgetting our valuable masterpieces; the conservation and protection of our culture cannot be neglected any further.
Dr. Sonam Wangchok, Founder of HCHF said that the main objective of the festival is to endorse Ladakhi rich ethnic tradition to the world. At the same time, we trying to preserve our culture by reviving and imparting heritage education to the youngsters.
He further added that the folk dance and songs, which depicts our culture, is also slowly going downstairs to the road of extinction. So we try to revive the interest in folk dances, traditional sports, food, and folk songs through this festival.
He also informed that the Silk route, which is an ancient network of the trade route, has connected Ladakh with Central Asia passing Nubra Valley.
Dorje Namgail, President, Samstan Otsal Tsogspa, Sumoor urged all the villagers of Ladakh to participate in the Silk route festival for understanding and respecting rich diverse values and cultures of our regions and peoples. This will also build harmonious relationships among everyone.
Until now, this festival is run without government's fund and hope in the future there will be a fund, and it will value and support the tourism sector and gain significant return in future, he added.
Folk singers like Padma Shri Morup Namgyal, Dorjay Stakmo, Tsering Chorol, Dadul and Stanzin Shesrap were invited and amused the visitors by performing a folk song and modern songs.
During two days festival master craftsmen from remote parts of the areas exhibited beautifully designed and crafted classic tables, cups, trays, and decoration piece. Classic food stalls are held in cooperation with restaurants and communities.
Sports contest was also contested, particularly archery as a foremost charm for domestic tourists and foreign visitors. Archery society Ladakh won the trophy place with 215 points whereas in cultural performance Lachas Lukar Tsogspa won the first place.
The local society plays an energetic role in arranging the mega event with local volunteers working round the clock to make the event more vibrant, fruitful and unforgettable one for all.