45 new posts for National Institute of Sowa-Rigpa Leh created
By
Reach Ladakh Correspondent
Leh, Apr 12, 2023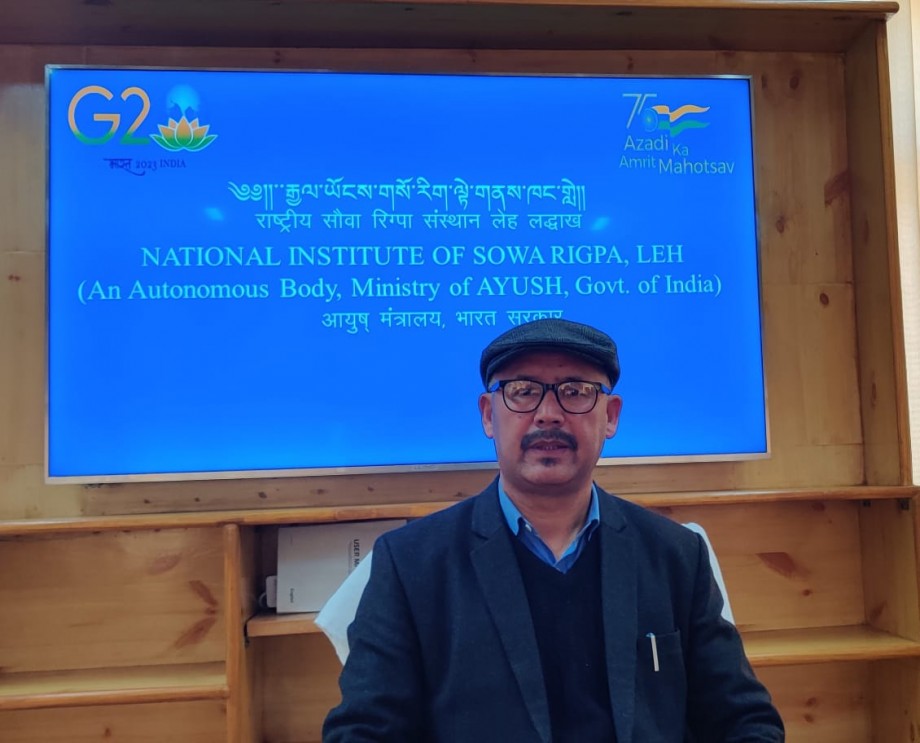 Leh :
Govt of India has approved the creation of 45 new posts for the National Institute of Sowa-Rigpa (NISR), Leh Ladakh on various levels. The Union Cabinet, under the Chairmanship of Prime Minister Narendra Modi, approved the establishment of the National Institute of Sowa-Rigpa at Leh Ladakh on 20th November 2019. 
The creation of 45 new posts is a historic occasion for the Sowa-Rigpa system of medicine, particularly the National Institute of Sowa-Rigpa. Out of the 45 sanctioned posts, 18 are Sowa-Rigpa group (A) posts of Professor, Associate Professor, Assistant Professor, and Medical Officer. Four are for modern Allopathic Doctors and one Research Officer for herbal gardens, and the rest are administrative and technical posts. The creation of permanent posts will boost the research, education, and public health delivery by the Institute.
The staff and students of NISR Leh express their heartfelt gratitude to Prime Minister Narendra Modi; Union Minister of Ayush, Sarbananda Sonowal; MoS Ayush, Dr. Munjapara Mahendarabhai; Senior Officers of Ministry of Ayush and Department of Expenditure and all individuals who aided in the creation of posts.
 
The Institution was registered under the Societies Registration Act of the Union Territory of Ladakh on 13th April 2020. It started functioning in October 2020 by converting the existing National Research Institute for Sowa-Rigpa under the Central Council for Research in Ayurvedic Sciences along with existing infrastructure and manpower. Since then, it has been pursuing the creation of permanent posts.
 
The National Institute of Sowa-Rigpa is an autonomous body under the Ministry of AYUSH, Govt. of India. The NISR is conceived as an apex institution for Sowa-Rigpa and aims to bring a valid and useful synergy between established practices of Sowa-Rigpa and modern tools and technology in modern health care. It also aims to conduct standard education in Sowa-Rigpa, scientific research, and health care at the highest level. 
 
The National Institute of Sowa-Rigpa has been conducting research activities on Sowa- Rigpa literature, formulations, disease, demographic study, medicinal plants surveys, documentation, conservation, etc. From the academic year 2021-22, this Institution started the Bachelor of Sowa-Rigpa Medicine and Surgery (BSRMS) course (5 years 6 months) under the affiliation of the University of Ladakh for which students were selected through the NEET test conducted by the National Commission for Indian Systems Medicine, New Delhi. The course is also formally incorporated into Section 22 of the UGC Act.