3rd Telephone Advisory Committee meeting; TDM assures better mobile and internet services in Ladakh
By
Reach Ladakh Correspondent
LEH, Jul 19, 2016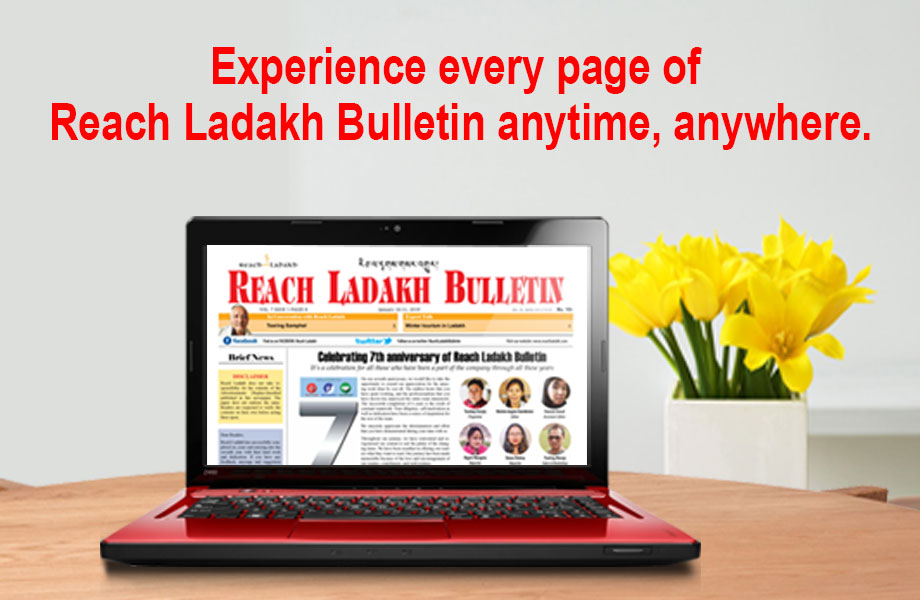 LEH :
The 3rd Telephone Advisory Committee (TAC) meeting of BSNL, Ladakh was held on July 11 at BSNL Office, Leh. It was held under the chairmanship of MP Thupstan Chhewang who is also the Chairman of TAC Ladakh.
Addressing the meeting, Thupstan Chhewang emphasized on the officers of BSNL headed by TDM Ladakh, Phunchok Dorjey to put their best on providing reliable communication facilities to the citizens of Ladakh. He further added that every single village of Ladakh should get mobile network facility in near future.
Phuntsog Dorjay,ITS, Secretary TAC, highlighted the developmental activities of 2016-17 of BSNL in the region. he informed that BSNL is replacing 50 tower equipment with 3G combo BTS equipment for improving internet services on mobile which will be completed by the end of August 2016.
BSNL is strengthening Leh-Srinagar, OFC route and will put WiFi hotspots in the prominent tourist places in Leh and Kargil.
After discussion on the upcoming 28 numbers of mobile towers in Ladakh under Ministry of Home Affairs at Indo-China borders, 162 numbers of mobile towers under Universal Service Obligation Fund (USOF) meant for those villages which are financially non-viable due to low population and very high operational cost and 117 DSPTs for Ladakh, MP directed TDM and TAC members present in the meeting to convene a meeting of all the TAC Members to finalize the final list of the towers and DSPT's to install it at the earliest possible time.
He also instructed TDM to select best sites for installation of mobile towers in future so that a maximum number of villages could be covered and also suggested to relocate some towers in Nubra region to add more villages under mobile network.
The TAC member of Sham region, Councilor Skurbuchan, Phuntsog Stanzin, TAC Member Councilor, Martselang, Jamyang Tsering Namgyal and TAC member, Nubra, Stanzin Delek also gave their valuable suggestion and inputs for further improvement of telecommunication services in their respective areas.
A total of 28 numbers of mobile towers with MHA funding — BSNL has prepared a DPR including Capex & Opex for 5 years for the provision of mobile services in border areas. It includes 28 numbers of mobile towers in Leh-Ladakh region.
For augmentation of Internet connectivity and also bandwidth from Leh town, action has been initiated for laying OFC Cable from Srinagar to Leh. It is proposed to lay new cable along with the cable laying works of NFS Project between Kargil and Zojila Pass. Work in this section has already been started.
20 Mbps additional Satellite Bandwidth has been planned between Jammu and Leh. This work is expected to be completed by September 2016.
BSNL has already sent a proposal to USOF (Administrator) for provisioning of 117 additional VPTs in hamlets of revenue villages of Leh.