30% annual growth rate in tourist arrival in Ladakh
By
Nawang Palkit
LEH, Apr 21, 2017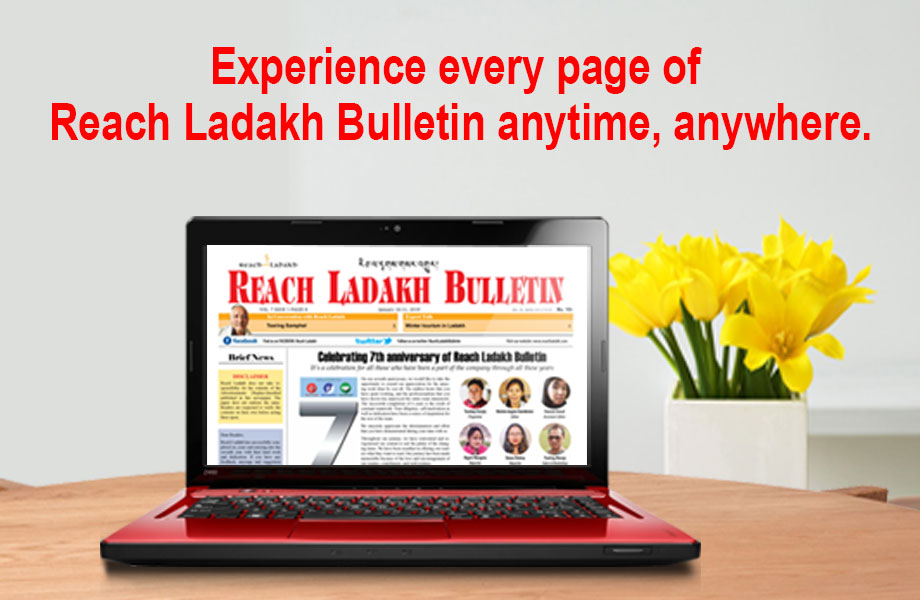 LEH :
Reaching the height of 30% annual growth in total tourist arrival, around 5, 68,123 tourists visited Ladakh from 2014 to 2017 till date. Out of which 4, 40,001 were domestic and 1, 28,122 are foreign tourists.
Domestic tourist arrival grew by 43 % and foreign tourism grew by 28% between 2015 and 2017.
Provisional figures from the Tourism Reception center Leh shows that in the year 2016, there is a tremendous increase in domestic tourist arrival of 1, 97,693 and 3, 8,005 of foreign tourists.
It was in the year 1978 when Ladakh first opened for tourism, it recorded 527 tourists. Out of the total, 27 were home tourists and 500 were foreign tourists, said Tsering Dolkar, Tourist officer, Tourist Reception center Leh.
After the shoot of famous Bollywood movie, '3 idiots' in Ladakh in 2010, domestic tourist arrival hits 55,685 whereas foreigners hit 22,115. As of August 2011 arrivals stood at 1, 48,588 with 1, 18,732 domestic tourists and 29,856 foreigners.
In the first three months of 2017, 4623 tourists arrived in Leh out of which 1,198 were foreign tourists whereas 3,425 were domestic tourists.
The LAHDC, Leh is expecting another stronger year for the industry in 2017 with further booming the eco-tourism sector in Ladakh. The Council announced subsidies packages of incentives for the industries in the region under the grant Central Capital Investment subsidies to the tourism unit.
To further introduce tourists to its local artisans, LAHDC Leh has stepped up its effort to open weekly market on every Sunday in Leh main bazaar.
Azura a French tourist said, "Ladakh is a repeat targeting visitors. It was in the year 1990 when I first visited Ladakh. And this is my eighth time in Ladakh. I come down especially in winter for Chadar trek."
According to the past three year's data, the arrival of European tourists has highest the number. French arrived is the biggest number in Ladakh with 16,235, consolidating France as the most important market for the tourism to Ladakh. Followed by Israel and British, with 10,868 and 9405 arrivals, respectively. Ladakh has further welcomed 9395 American tourists in the same period.
According to the pie diagram, Japan and Thailand are the only Asian countries listed under top ten arrivals in the past three years, with 5,213 and 6,134 arrivals respectively.