27th anniversary of His Holiness the Dalai Lama's Nobel Peace Prize celebrated
Sonamling Tibetan Refugee Settlement Changthang and Choglamsar present memorandum to Hill Council
By
Pal Thiksay Gobi
CHOGLAMSAR, Dec 14, 2016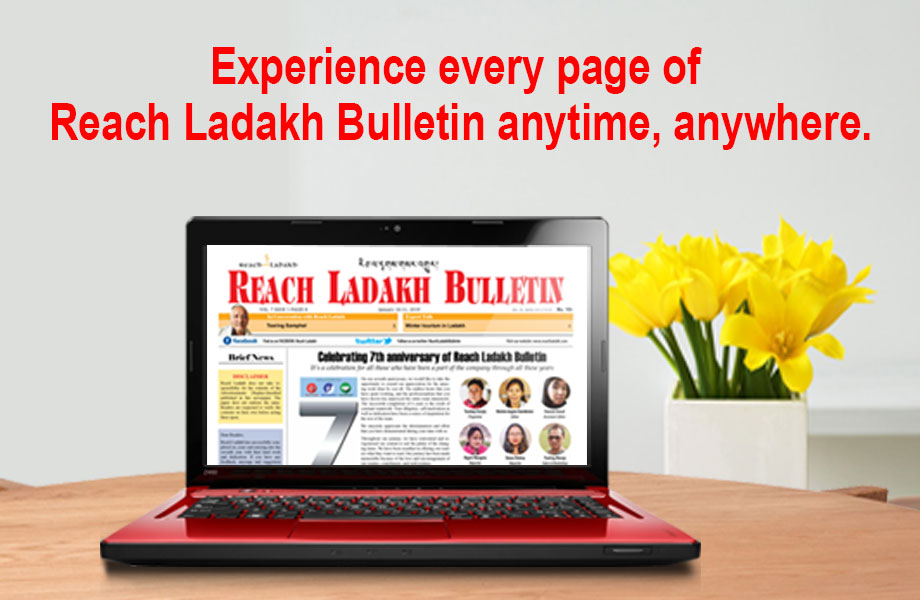 CHOGLAMSAR :
Tibetan in large number gathered at Sonamling hall Choglamsar on December 10 to mark the 27th-anniversary of His Holiness the Dalai Lama conferment of the Nobel peace prize.
The chief guest on the occasion, CEC Dr. Sonam Dawa, said that the Hill Council, Leh is keen to support the Tibetan community for their development.
Appreciating the struggle and effort made by the spiritual leader for peace and tranquility around the world, Dr. Dawa said, "Indeed today is the day of great happiness to all the people of Himalayan belt. Dalai Lama is a promoter of world peace non-violence, which will sooner make independent Tibet".
Tsetan Wangchok, CRO Choglamsar, Sonamling Settlement delivered Kashag's Statement and further highlighted the violation of human rights in Tibet.
Sonamling Tibetan Refugee Settlement Changthang and Choglamsar presented a memorandum to Chief Executive Councillor, Dr Sonam Dawa which includes issuance of relevant papers, licenses, permits and domicile certificate on basis of Registration Certificate to undertake economic and commercial certificate, request for Employment, training and educational subsidies for youth, request for financial supports for old age home and monasteries settlement, recognition of Registration Certificate (R.C), Land demarcation and land allotment for the Tibetan families living in Ladakh and request for the extension for Central and state govt. schemes to Tibetan Refugees.
The dignitaries present on the occasion were ADC Leh Moses Kunzang, Tibetan Member Parliament, Dhondup Tashi, Monastic representatives, and Tibetan Sonamling settlements.
Cultural performances, Tibetan traditional dress fashion show, and solo songs by various Tibetan settlement groups added a festive mood to the celebration.