270 regular ReT teachers receive appointment letters from Kargil CEC
By
Reach Ladakh Correspondent
Kargil, Jul 06, 2019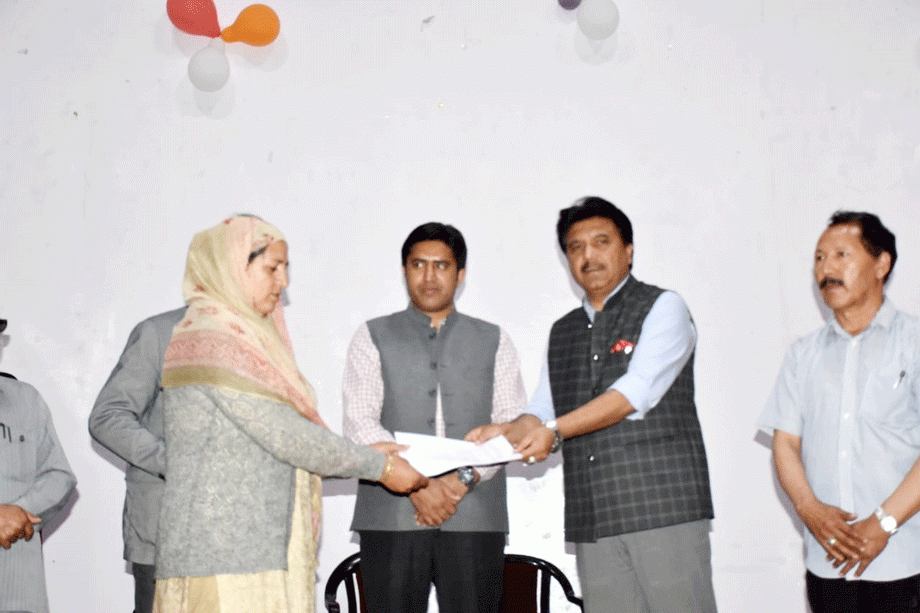 Kargil :
270 Regular Rehbar-e-Taleem (RReT) teachers have been converted as Teacher Grade II and received their appointment on July 3 at Auditorium Hall, Kargil.
Feroz Ahmed Khan, CEC along with Baseer-ul-Haq Choudhary, DC distributed the appointment.
Feroz Ahmed Khan congratulated the promoted teachers and expressed hope that they will work with added zeal and dedication to enhance the standard of the teaching-learning process in Government schools.
He said that Hill Council is committed to strengthen the education sector in the district and a number of concrete measures are underway to have fruitful results.
He further urged the teachers to put in their best efforts to channelize the energy of the children in the right direction by providing the necessary guidance and imbibing skills for positive goals.
Baseer ul Haq Choudhary said that teachers who are aptly called the builders of the nation have a greater responsibility in creating desirable and efficient citizens of tomorrow. He said that teachers need to endeavour to be a real role model for their students.
He proposed an optional 50, 50 formula for the maintenance of basic facilities in schools like the establishment of model classrooms, maintenance of water and toilet facilities and other infrastructural components with active participation from school management, particularly female teachers.
He said that 50% of funding would be given by the Administration while as rest of the 50% would be solicited from the community.
Nazir Ahmed Wani, Chief Education Officer, Kargil, Muhammad Mussa, Deputy Chief Education Officer, Kargil, Muhammad Ali Bhuttoo, Principal DIET, Kargil, ZEOs and other concerned officers were present on the occasion.