19 students of Leh ITI back after completing training in Hyderabad
By
Reach Ladakh Correspondent
LEH, Apr 14, 2016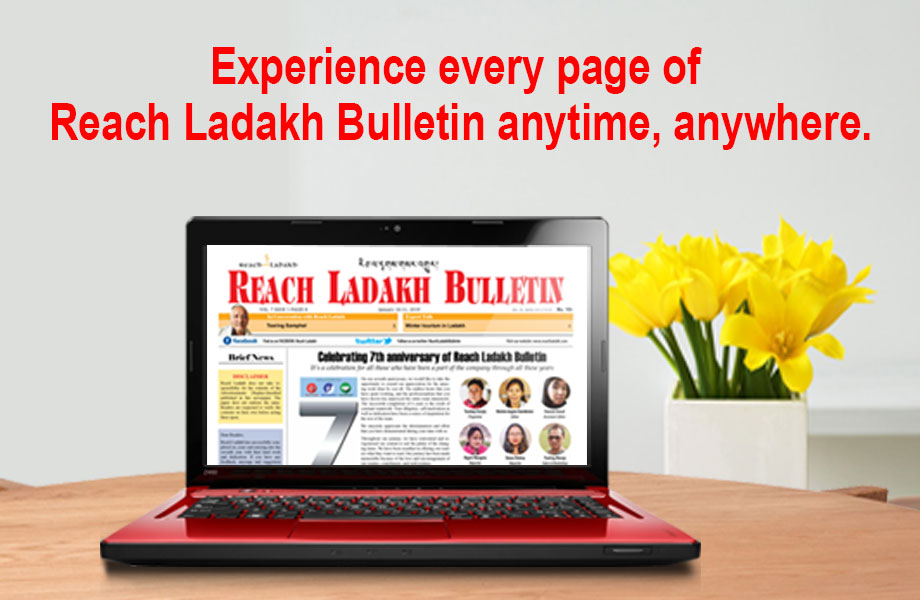 LEH :
An interactive session was held with a group of 19 ITI, Leh students along with their senior instructor and EC Works Dorjay Mutup on April 6.
The students underwent training in AVTS short term course on basic electrical fundamentals, motor controls, maintenance and industrial safety from Advanced Training Institute Vidyanagar, Hyderabad from March 14-24.
The training is part of the skill up gradation and Development Strategy of the District Administration under which youths will be trained in various trades and skills to enable them to carve out alternate career paths in addition to the already popular government jobs and the tourism sector.
EC Agriculture Tsering Wangdus and EC Animal Husbandry Mumtaz Hussain and executive members of Skill Development Committee, Leh were also present.
Accepting the truth of the sector being neglected, EC -Works assured to take serious measures to boost the profile of these institutes in Leh. He also informed about the recent release of funds for the completion of ITI hostel in Leh and urged the trainee students to concentrate and work hard.
Chairman, Skill Development Committee, Jigmet Namgail said that the training has been conceptualized under the aegis of Ministry of Skill Development and Entrepreneurship, Directorate General of Training with an aim to promote sustainable employment avenues for the youths of Ladakh.
"This time, we have targeted ITI Leh considering the poor enrolment of students in this institute with an aim to generate awareness and interest among Ladakhi youth to opt for entrepreneurial jobs in different fields provided the scope and opportunity in the district," he added.
Dorjey Angchuk, Executive Manager, JKEDI, Leh gave assurances to provide loans to young entrepreneurs through a single window system to open enterprises with an aim to complete a full cycle by ensuring proper establishment of these trainees post their graduation and also to set an inspirational example for others.
He also pointed out that lack of modern equipment and practical training in ITI and Polytechnic institutes in Leh has been a main factor in the poor enrollment numbers in these institutes.
EC Agriculture, Tsering Angdus called it a good opportunity for employment generation and stressed on the need to put combined effort from all fronts to make it a success.
Tashi Dawa, Professor Degree College and Thinles Dawa, SDAO also expressed happiness over the successful 19 ITI trainees (10 electrician, 6 motor mechanics and 3 plumbing trade).
The trainees also shared their views and experiences of the two weeks training in Hyderabad and expressed the need for more of such training for a longer duration for maximum benefit.