17th Death Anniversary of Late SonamWangyal
By
Fatima Ashraf Barcha
Leh, Nov 11, 2015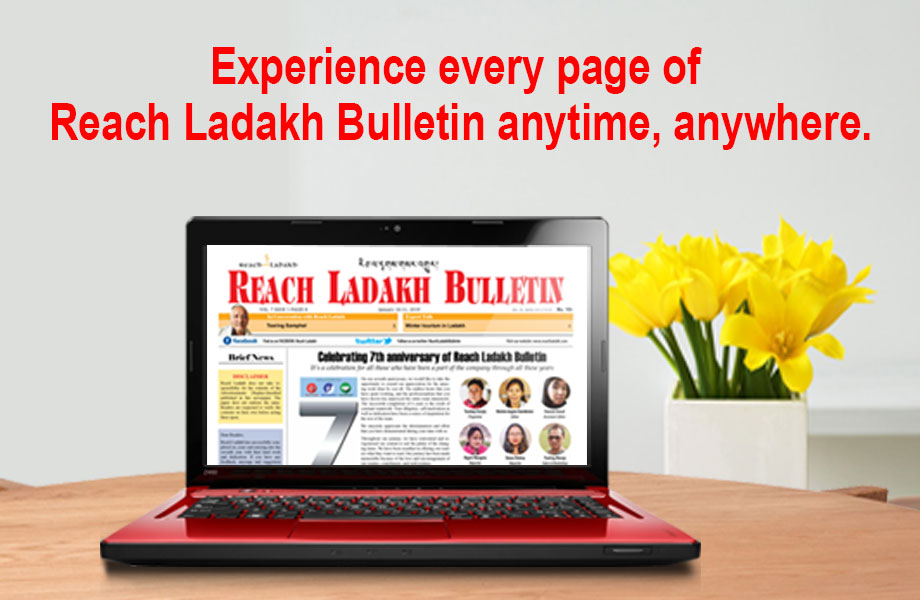 Leh :
The 17th Death Anniversary of Late Sonam Wangyal was observed on 10th November at his Chorten near Housing Colony. The occasion was attended by the immediate family members and the Presidents of Religious communities, all of whom spoke about Late Sonam Wangyal as a secular and resourceful leader.
Padma-Shri winner Morup Namgyal conducted the event which was followed by a welcome speech by Convener, Tashi Targes of SonamWangyal Memorial Committee.
The Sonam Wangyal Memorial Committee had conducted an Essay Competition on Communal harmony of which late Sonam Wangyal was a believer. In the competition the first cash prize was bagged by Ershad Hussain Student of TISS, second and third prize were won by Tsering Motup and Phunstok Angmo respectively, students of Eliezer Joldan Memorial College.
The Eliezer Joldan Memorial College was also given a thank you token from the committee for conducting the competition in the college.
The event ended with a vote of thanks by Councillor of Gyal Phunstok Wangyal.
Late Sonam Wangyal was born in 1925 in Chemre Village to a poor family. He worked along HH Kushok Bakula Rinpoche throughout his youth years for the people of Ladakh irrespective of caste or religion that is why he is known for his strong secular beliefs.
His selfless contribution to the people of Ladakh made him the MLC of J&K in 1957 till 1967 and in 1967 and 1972 he became the MLA. Sonam Wangyal had also played an active role in the 1982-84 campaign for ST status for Ladakhis. On his five-day hunger strike in 1984, the then Prime Minister Indira Gandhi visited Leh and made Sonam Wangyal withdraw his strike, promising to grant ST status to the people of Ladakh. This decision was implemented after six years in 1989.
His secular belief was personified when in 1989 he strongly opposed the communal clashes between Muslims and Buddhists . Though the communal harmony was restored in 1992, he felt till his dying year in 1998 that the age old traditional amicable relations between Buddhists and Muslims had been damaged. Sonam Wangyal's selfless work for the people has made him one of the great leaders in the history of Ladakh.