125 ITBP personnel perform Yoga at 14000 ft in Ladakh
By
Reach Ladakh Correspondent
CHANGTHANG, Jun 30, 2016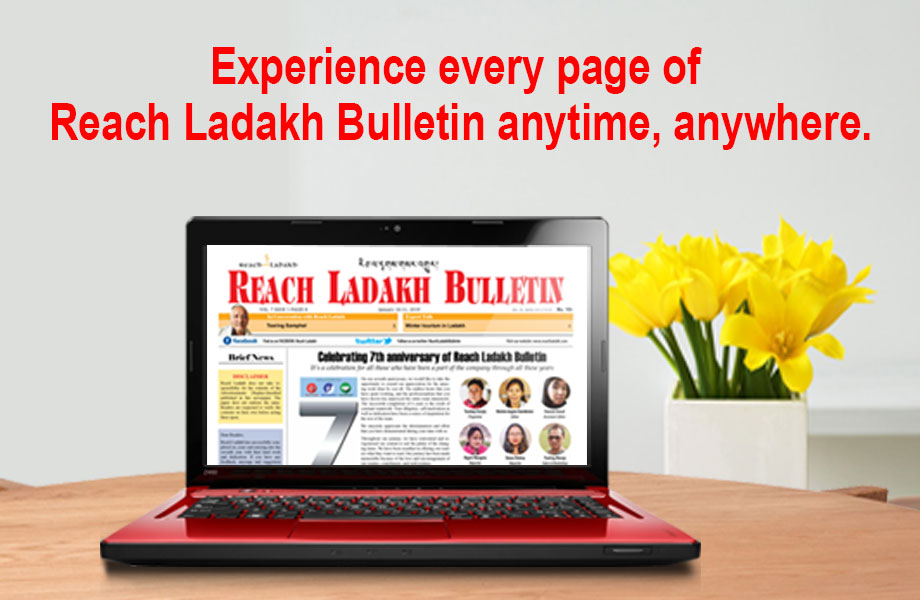 CHANGTHANG :
On the occasion of International Yoga Day, June 21, Border guarding personnel of Indo-Tibetan Border Police Force (ITBP) performed yoga at Pangong Tso, a 14000ft lake situated at Indo-China border.
A total of 125 ITBP personnel participated in the yoga session. The demonstration was led by Commandant Staff, Deepak Kumar Pandey and was organised by Sector Headquarter Ladakh of ITBP under the guidance of Sector DIG Abhinav Kumar.
Many of border outposts of this sector are located at heights of 17500 where the temperature falls to minus 45 degrees centigrade and icy winds penetrate and freeze everything. Most of this region is cut off from the mainland for almost seven months in winters.
For the first time in the history of Indian security forces, 25 females combatant also participated in this endeavor. These females were trained and acclimatized for high altitude operations and are deployed for border guarding duties. These are first in the world to be deployed at heights ranging from 14000 to 17000 ft.
The yoga demonstration was an ultimate show of harmony, endurance, human adaptation to adverse climatic conditions and equality of genders. The combatants participating in this event , drawn from different border posts ,also showcased the unity and harmony of Indian society. These combatant belonging from different states, culture,linguistic background and religions demonstrated the true spirit of harmony through their yoga.It was a symphony of human capability and integration of human body with nature.
At these heights blood pressure shoots up, body strength diminishes, memory loss occurs and extremely low temperature always pose a threat of frostbite, High Altitude Pulmonary Oedema(HAPO),High Altitude Cerebral Oedema (HACO) and sudden heart attack.