11,00 types of medicinal plants found in Ladakh
Call to conserve medicinal plants
By
Kunzang Chorol
LEH, Sep 20, 2016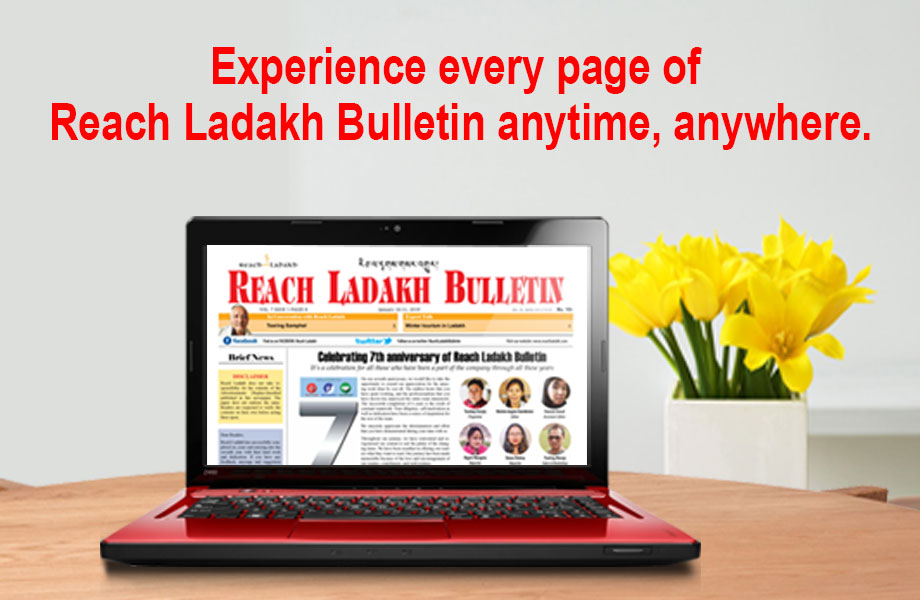 LEH :
Ladakh has about 11,00 medicinal plants out of which 525 are of medicinal value, said Dr. Padma Gurmet, Scientist NRIS. It's an amazing fact that Ladakh being a cold desert is rich in medicinal plants and herbs.
Though the mountains seem to be barren, but it is full of medicinal plants, natural vegetation, flora, and fauna.
According to recent Sowa Rigpa research, it was found that there are 11,00 medicinal plants in Ladakh out of which 525 are of medicinal value.
Unfortunately, rapid economic development, population growth, the building of roads in mountains and the over-harvesting of medicinal plants have led to serious destruction or alteration of the natural environment which has resulted in the extinction or decline of many species.
For sustainable development, conservation is one of the most important things. People should focus on the conservation of these unique plants because they are not found all over the world.
There are two types of conservation, Ex-situ and In-situ conservation. Ex-situ conservation means to domesticate the medicinal plants in the home and In-situ conservation means to multiply the plants with its natural habitat.
There is a huge commercial potential in medicinal plants. According to the research of Business standard, the annual global trade in medicinal and aromatic plants was around ₹ 270,000 crore, but India's share in this is a negligible ₹450 crore, while China exports touch ₹20,000 crore and even small country like Taiwan earns ₹10,000 crore from an export of these crops.
As told by Dr. Padma Gurmet, Sowa Rigpa is the biggest industry in China. According to the recent study by some European, there is a 203 million dollar business taking place in Sowa Rigpa industries all over the world; out of that 200 million dollar business is done by China only.
Meanwhile, India, Nepal, Bhutan etc are doing 3 million businesses.
Dr. Padma Gurmet, Scientist NRIS said, "In Ladakh, there is a wide scope of medicinal plants. The country with the same biodiversity like Tibet, Nepal, Bhutan etc. earns in million through medicinal plants we have left with the same wide scope. Cosmetic industry, perfume industry, pharmaceutical, wellness center can be opened using medicinal plants".
Climate change, human interference etc poses a great threat to the medicinal plants. So the method of in-situ conservation needs to be applied by the people for the commercial purpose. At the same time the people should focus on conservation and sustainable utilization of these valuable plants, he added.
He further added that there are huge scopes of Cosmetics, perfume, pharmaceutical and aromatic industries in Ladakh.
The medicinal plants found in Ladakh cannot be found in rest of the world. It is unique in nature and its habitats. So the conservation is the need of an hour. The various hotspots identified by the local doctors or Amchis of Ladakh in 2009 are:
Area District
South Polu, Khardongla Pass
Khardongla, North Polu Area
Kanji
Kumdog Phu
Drass
Tsangra Suru Valley
Zuji La (kargil
Taglangla Kharnag area,
Hundar dog Nubra valley,
Matho Phu
Stok Phu Stok
Warila Nubra, Sakti area
Ar Lungpa Chushul Changthang,
Important points
• Medicinal plants are easily accessible, affordable and appropriate sources for primary health care for the people.
• To generate public awareness for the conservation of Medicinal Plants.
• To standardize the sustainable harvesting methods to the people for conservation of medicinal plants.
• Improvement of local health scenario in the villages encouraging traditional health care system (Amchi).
• To generate employment for youth through this USP.
• To promote cultivation and growth of important Medicinal Plant species and replenish the depleted wild plants in the mountain.