10-days Ling-Gon Yarchos Chenmo held in Lingshed
By
Reach Ladakh Correspondent
Lingshed, Aug 11, 2022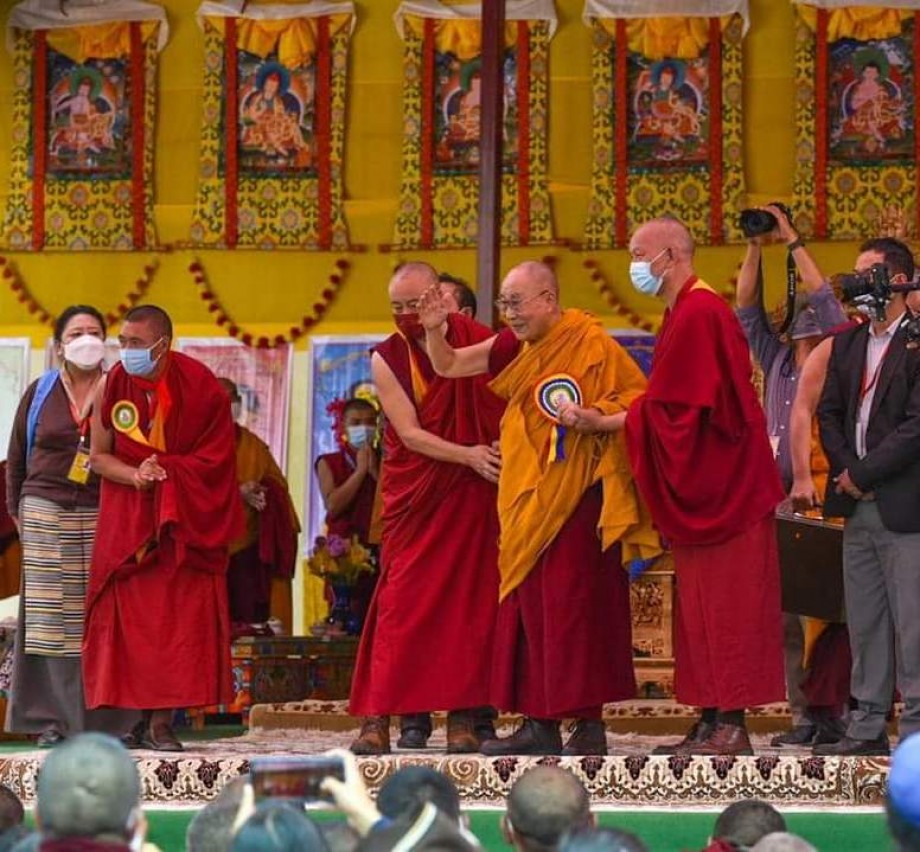 Lingshed :
The 10-day long Ling-Gon Yarchos Chenmo concluded at Lingshed Monastery on August 10. His Holiness the 14th Dalai Lama presided as chief guest. 
Yarchos Chenmo was organised and initiated every year after the recommendation of His Holiness to make people understand religious education and moral education and to promote inter-religious harmony in Ladakh.  
On August 1, the 10-day-long Yarchos Chenmo was inaugurated. His Eminence Thiksey Khanpo Rinpoche stressed the importance of having the thought of human beings first for a peaceful world. Thiksay Rinpoche urged everyone to be treated equally irrespective of their background or class.
He further added that every religion talks about Peace, Love, and compassion and we should act for the benefit of all sentient beings.
From August 2 to 7 classes on various topics, debates, discussions, and lessons on various topics by different experts were held. Children from different schools participated. From August 8 and 9, a seminar on "The value of Social harmony and Environment" was held.
Venerable Rinpoches, monks and nuns,  Chairman/CEC, LAHDC Leh, Adv. Tashi Gyalson, dignitaries from CTA Dharamshala, President Anjuman Moin-Ul-Islam, President Christian Association Leh, President LBA Sham, President LBA Women wing, sub-divisional officials led by SDM Khaltse and many other dignitaries were present.