Two day Stok Guru Tsechu concludes
By
Reach Ladakh Correspondent
STOK, Mar 05, 2018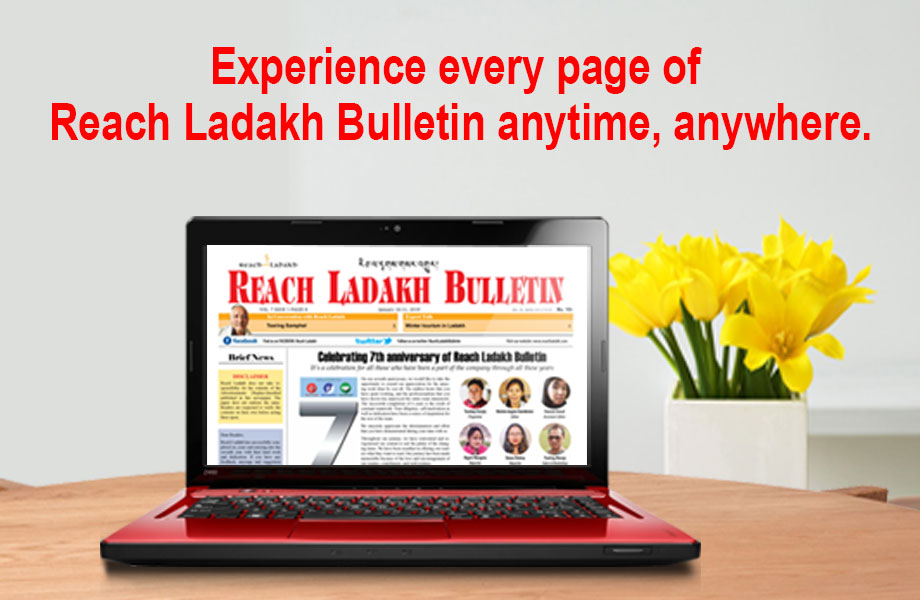 STOK :
The two day festival of Stok monastery, Guru Tsechu concluded on February 25 at Stok.
Thousands of devotees including tourist and locals gathered to the monastery to witness the festival.
Stok Guru Tsechu Festival is held in the first month of the Tibetan lunar calendar, the holy prayer month. It is celebrated in accordance with Guru Rinpoche's (Padmasambhava) birthday, which falls on the 9th and 10th day of the first Tibetan month.
Mask dance symbolizing the manifestation of different deities was performed by the monks. The two oracles were the main attraction of the festival who gave the prediction about future unforeseen events to the masses.
The oracles are laymen who are trained by the monks to receive the spirit. After meditating for two months, these oracles come in a complete trance and performed rituals in the monastery courtyard.