Two-day annual Thiksay Gustor concludes, oracle fails to appear
By
Pal Thiksay Gobi
THIKSEY, Dec 05, 2016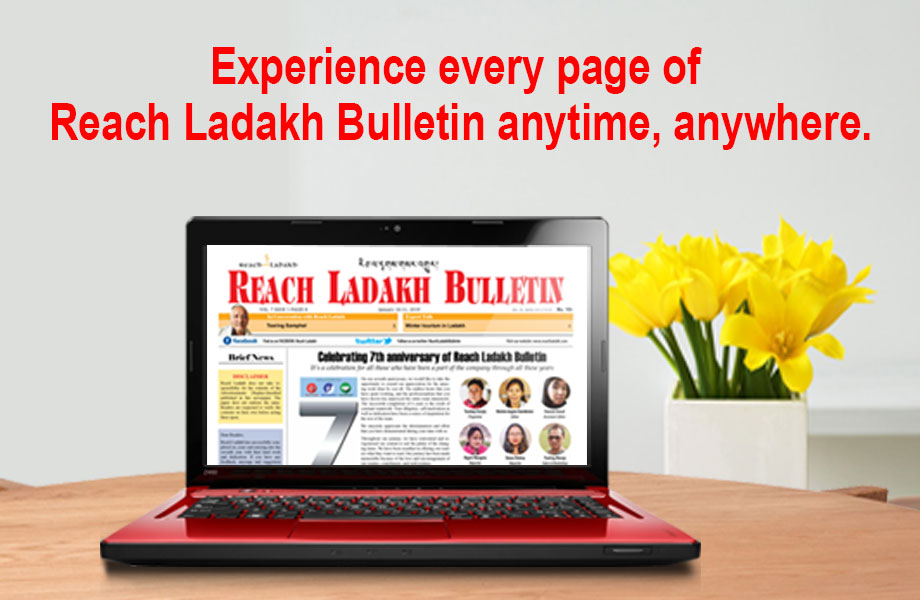 THIKSEY :
Two days annual Thiksay Gustor, a monastic religious festival of ancient ritual mask dance was held on November 17 and 18 at Thiksay monastery.
Large number of devotees witnessed the festival including CEC Dr. Sonam Dawa, SP Uday Bhaskar Billa, EC Tsering Wangdus, Tsering Sandup, Army officers, foreign and local tourists.
His Eminence, Thiksay Khenpo Rinpoche Nawang Chamba Stanzin said that Kar Chams performer represents various deities, demons and animals. A total of 24 types of mask dance were performed in two days.
Rinpoche further added that the face of deities and protectors would be open only on this occasion. Famous shrine like Gonkhang, Lamokhang Chanshing and Lhakhang are kept open to bless the devotees. The deities and protectors depicted in furious forms should be witnessed with right intention.
Every year on Thiksay Gustor, "Ney- Ser" the local protector manifest through a medium of Lus-Yar "borrowed body of layman" to give blessings and advice but unlike previous years, oracle manifest could not able to perform this year, he added.
When asked about the appearance of oracle next year, Chamba Tsultim (Chi Shim pa) Discipline master of the Thiksay monastery said, "The next year Lha manifestation will depend on Lus-Yar; the borrowed body of layman. If Lus-Yar meditate and purify himself and follow the rituals we will blessed by Lha next year".
The first Thiksay Rinpoche, Doe Chamsem Sherab Sangpo founded Thiksay monastery in 1433 AD. Thiksay Khenpo Rinpoche is the 9th reincarnation of Jangsem Sherab Zangpo, a contemporary disciple of Lord Tsongkhapa, the founder of the Yellow Hat sect of Tibetan Buddhism.