Three-day international conference held on Kushok Bakula Rinpoche
By
Pal Thiksay Gobi
CHOLGLAMSAR, Oct 26, 2016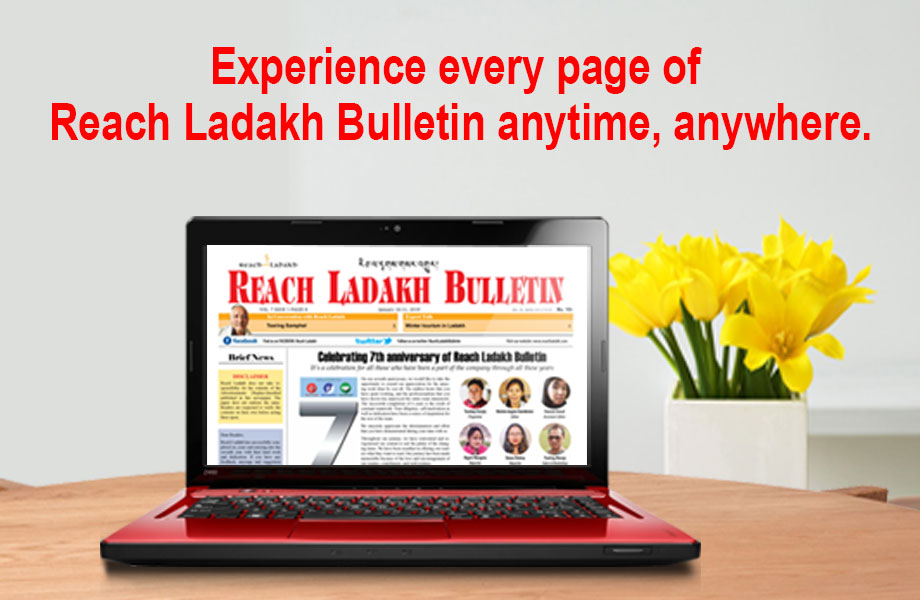 CHOLGLAMSAR :
Centre for research on Ladakh and Indian Council for Cultural relation (ICCR) organized a three-day international conference on Kushok Bakula Rinpoche entitled as Saint and Statesman at Central Institute of Buddhist Studies Auditorium on October 1.
During the inaugural day scholars from Mongolia, Russia, U.S.A, U.K, China, France, Bangladesh and reputed scholars from different universities were present.
Chief guest Salman Haidar (ISF), Former Foreign Secretary of India said, "Bakula has earned reward in both India and Mongolia, which have establishment landmarks in honor of an eminent individual."
MP, Thupstan Chhewang expressing on Kushok Bakula Rinpoche support in building modern Ladakh said that he was a man of keenness and strong willpower who devoted significant role in helping the Ladakhi natives to uphold their ancient Buddhist religion and to bring peace.
MLA, Nawang Rigzin Jora said, "If I am standing here today as a representative of Ladakh, I owed it to Kushok Bakula Rinpoche. I am carrying forward the legacy that he has left. If I serve the people of this region in the last twelve years as a minister it is also because of Kushok Bakula as he was the one who gave us education and confidence".
He further added that his contribution for Ladakh cannot be forgotten as he was deeply engaged with a number of wellbeing and minority rights matters in Ladakh. He earned important reward in both India and Mongolia.
CEC, Dr. Sonam Dawa highlighted Rinpoche as a man of motivation and the one who shaped Ladakh in education, religions and rights of scheduled castes and tribes of India. Later his work on reviving Buddhism in Mongolia and former USSR further kept relation with Ladakh.
The Indian Council for Cultural Relations (ICCR) was founded in 1950 by Maulana Abul Kalam Azad, independent India's first Education Minister. Its objectives is to actively participate in the formulation and implementation of policies and programs pertaining to India's external cultural relations; to foster and strengthen cultural relations and mutual understanding between India and other countries to promote cultural exchanges with other countries and people; and to develop relations with nations.