Smonlam Chenmo prayer concludes at Chowkhang Vihara
By
Padma Angmo
Leh, May 16, 2015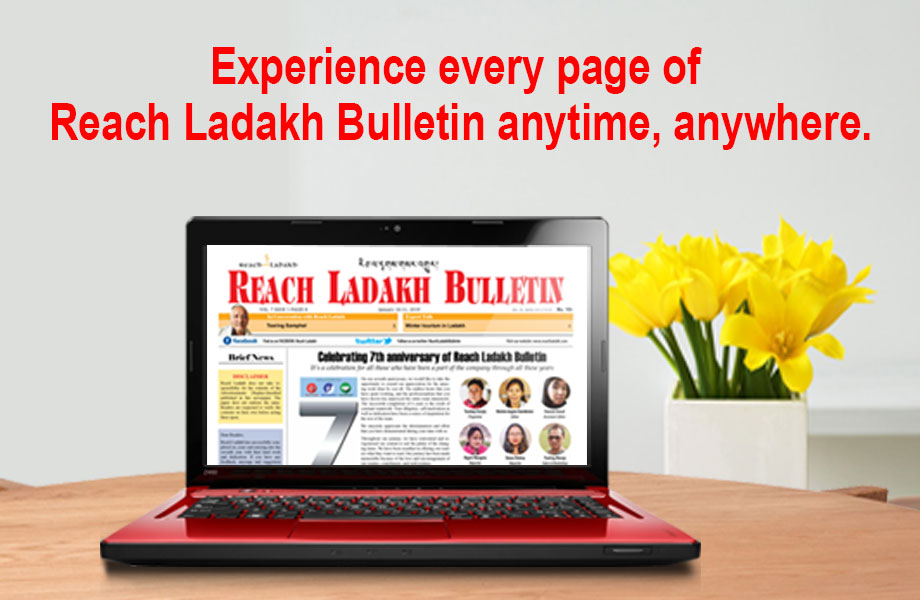 Leh :
The five-day Ladakh Smonlam Chenmo organized by Ladakh Gonpa Association was concluded on 14 May at Chowkhang Vihara, Leh.

The Prayer was attended by Togdan Rinpoche, Apo Rinpoche, Khamtrul Rinpoche and 1,400 monks, nuns from various monasteries of Ladakh and many locals gathered for chanting prayers and performing religious rituals at the Chowkhang Vihara in Leh.

Monks of different sects recite prayers of Kangyur, Bhum and Dolma for universal peace, prosperity and communal harmony.
 
The main purpose of the Great Mantra is for the survival and spreading of the Dharma in the minds of all sentient beings, and for world peace. The communal prayers, offered with strong faith and devotion, help to overcome obstacles to peace and generate favorable conditions for everyone to live in harmony.

Geshes Konchok Namgyal, President of LGA said that the practice of mantra recitation was established by Great saint Lama Tsongkhapa regime in 1349 known as 'Lhasa Smonlam Chenmo' lasting for fifteen days that used to be attended by 80,000 monks and since then practice continues in Tibet.
He also said that it was started in Ladakh region in the year 1991 under the title 'Ladakh Smonlam Chenmo'. "Various people of Ladakh and different organization offered cash and other sources to accumulate extensive merits, this is the great opportunity to offered Buddha, Dharma and Sangha and wellbeing and prosperity of all living creature", he said.

At the end, Ladakh Gonpa Association appointed new President, Geshes Lobzang Samstan of Liker Monastery. All the members of the community congratulated him by offering Khataks.

Geshes Konchok Namgyal, Ex- President of LGA in his speech spoke about the services and achievements during his tenure.