Sindhu Darshan Festival celebrated with zeal and gaiety
By
Hajira Bano Balkhang
Shey, Jun 25, 2015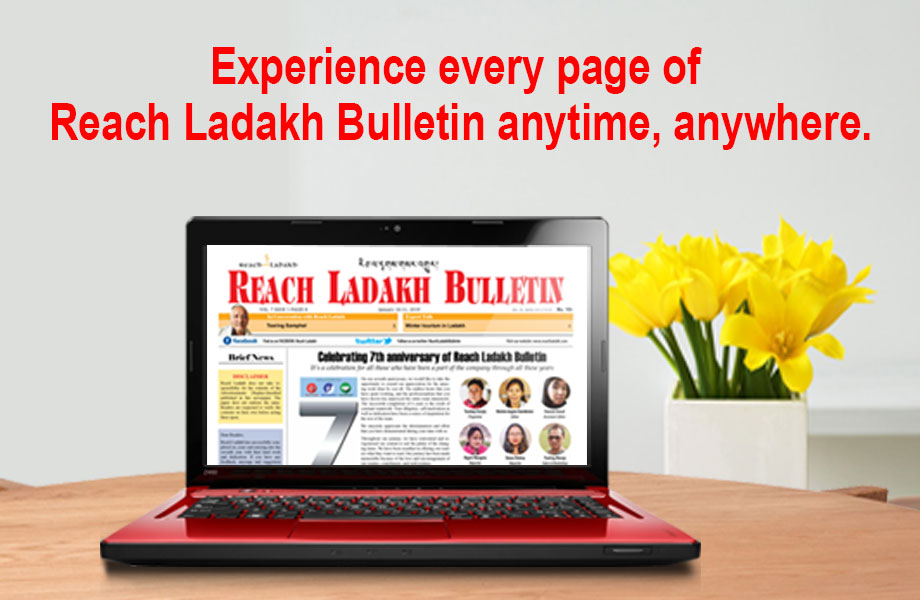 Shey :
Sindhu Darshan Yatra Samiti and Ladakh Phandey Tsogspa Leh organises 19th Sindhu Darshan Festival at Sindhu Ghat, Shey Smanla from 23rd to 26th June. His Eminence Skyabje Togden Rinpoche was the Chief Guest of the occasion on 24 June.

The programme began with devotees performing holy dip and poojan followed by Behrana and cultural programme.

Presenting the welcome speech, MP Thupstan said that Sindhu darshan is not just a festival, but a means for promoting harmony and unity among different parts of the country. It is a programme to join Jammu and Kashmir with other parts of India. He added, "Sindhu Darshan is a perfect time to pay tribute to all those martyrs who sacrificed their lives for the nation during different wars. Few days back Singhey Khababs Festival was celebrated here when CM Mufti Mohd Sayeed announced that there would be just one Sindhu Festival from next year. I request Sindhu Darshan Yatra Samiti that from next year there should be one Sindhu Darshan and people from all states of India can participate in it", he added.

Kiren Rejiju, Union Minister of State for Home Affairs said that it is a blessing whoever has participated in this event. "India is a perfect example of unity in diversity. We all share the relation of brotherhood and love. As a Minister I assure you that we will try our best to make Sindhu an International festival wherein people from not only India but different parts of the world can participate," he said.

H.E Skyabje Togdan Rinpoche in his speech stressed on maintaining communal harmony and peace among each other. He said that people should understand the real teachings of a religion that teaches everyone about compassion, brotherhood and living in unity. He further requested for opening of Kailash- Mansarovar road from Demjok which is 630 kilometres from Leh.

Nirmal Kumar Singh, Deputy CM while addressing the gathering said that some rich civilizations like Harappa and Mohenjo-Daro settlement took place at river Indus. He appealed more and more devotees to visit here and added that there is peace in Ladakh, Jammu as well as in Kashmir. Devotees can visit J&K without any hesitation, he said.

Sindhu Darshan Utsav Patron, Indresh Kumar also highlighted the history and importance of Sindhu Darshan.

Speaker J&K Kavinder Kumar, MoS Cooperative and Ladakh Affairs Chhering Dorje Lakrook, Rinchen Tundup (Shastri) President, Ladakh Phandey Tsogspa were also present at the occasion.

Cultural programmes by artists from different states of India charmed the audience and truly depicted the vast and rich culture of our nation.