SEBoL organized long life prayer for HH the 14th Dalai Lama and for World Peace
By
Padma Angmo
Leh, Feb 27, 2015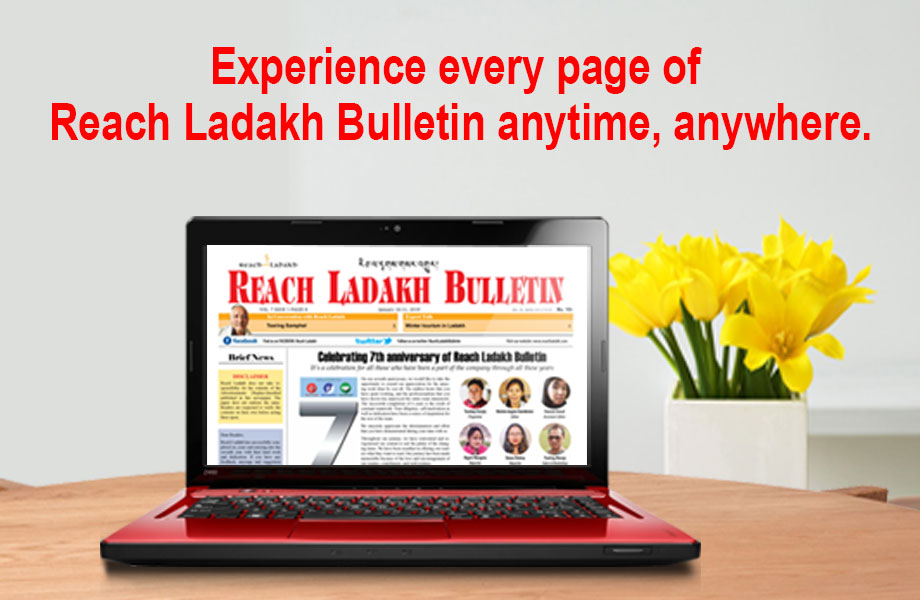 Leh :
The Socially Engaged Buddhist of Ladakh (SEBoL) organized a long-life prayer ceremony for His Holiness the 14th Dalai Lama who is turning 80 years old and for the world peace, on 25 February at Chokhang Vihara, Leh. 
Otsal Wangdus, President of SEBoL, expressed that they are privileged to organize such an event. The main purpose of the programme was to assemble monks, nuns and the people of Ladakh at Chokang Vihara Leh, to pray for the long life of His Holiness the 14th Dalai Lama who is turning 80 years old and for the world Peace. The Prayer was offered by five monks of Thiksey monastery.
On the same day the member of the SEBoL unfurl the Prayer flag on the Namgyal Tsemo, Prayer flags are inscribed with auspicious symbols, invocations, prayers and mantras, which symbolized Happiness, long life and prosperity. Thousands of people gathered at Chowkhang Vihara to recite long life prayer for His Holiness and for the world peace.
SEBoL is a Buddhist youth organization with six active members. It was established in 2008. SEBoL's first effort was to launch its mission in cultivating the Ladakh youth to be socially-engaged volunteers for sustainable development. It is an organization which nurtures a spirit of thought and activity, of non-sectarianism in Buddhist and other philosophical traditions.
 In a nutshell, it is to link modern development with spirituality.  The objective of the organization was to promote capacity building for youth and women. It organized 5 days workshop every year especially for youths on Engaged Buddhism, Learning alternative methods of education, Sustainability, Project Cycle Management and Eco-Village Design, Participatory learning and environment and climate change.