Prayers offered at highest motorable road Khardongla
By
Reach Ladakh Correspondent
Khardongla, Jun 29, 2015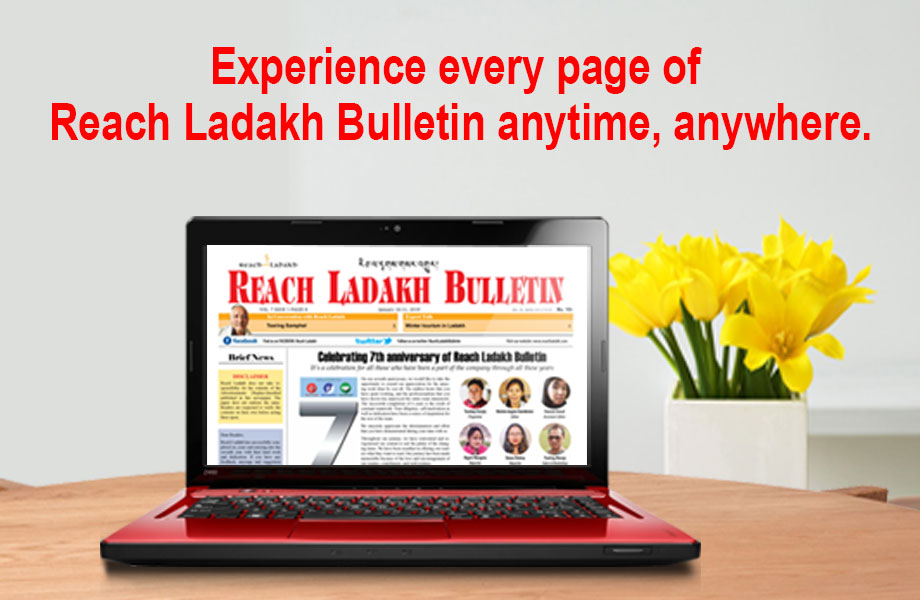 Khardongla :
His Eminence Drukpa Thuksey Rinpoche offered smoke puja at World Highest Motorable pass "The Khardong la" on the request of President & all the members of Ladakh Buddhist Association Women Wing, President & members of Ladakh Buddhist Association Nubra and Sarer sport and welfare society Leh.
His Eminence explain the importance of Smoke Offerings Prayer, this prayer is an effective core ritual that uses the smoke of burnt offerings to create vast spiritualized offerings for enlightened beings, local deities, land guardians of the area and the all beings within the cycle of worldly existence.
This blessing accumulates vast merit, clears away obstacles of travellers on Khardong la route, increases wealth energy and improves health while clearing karmic debts and healing the environment.
His Eminence also advice all the traveller to keep the environment around the world highest motorable road / pass clean and try to offer some incense, white scarf and prayer flags while passing through the pass for the safe journey.