One should cooperate and learn from each other rather than compete: Prof. Samdhong Rinpoche
By
Kunzang Chosdol
CHOGLAMSAR, Jun 14, 2017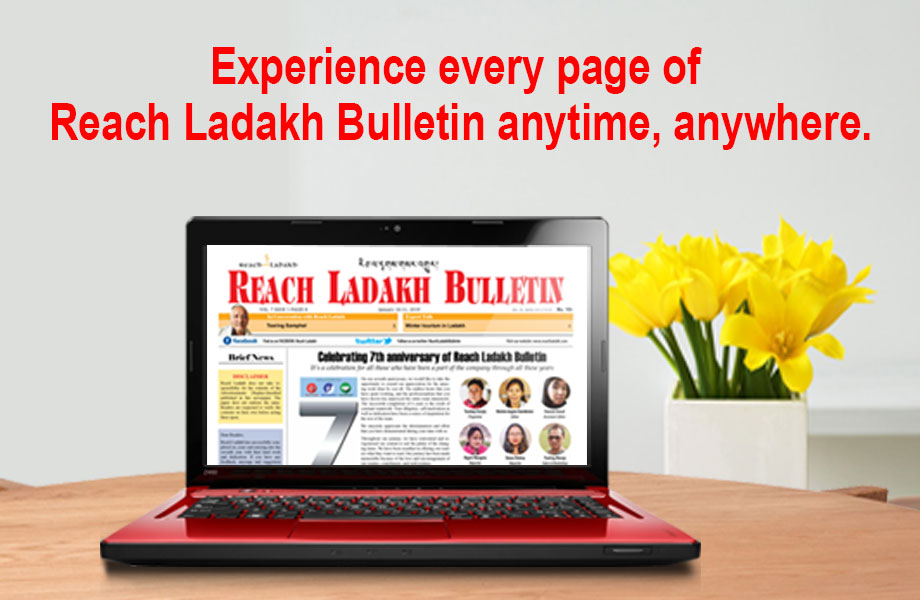 CHOGLAMSAR :
On the theme 'Art of living in the 21st century' an interaction session with Prof. Samdhong Rinpoche was held on May 21 in Nagarjuna multipurpose hall, CIBS, Choglamsar. The day was organised by Ladakh Buddhist Association Youth wing and students from different schools of Leh joined the session.
Prof. Samdhong Rinpoche said, "Technology, industrialisation and machinery give human the power to produce commodities in excess leading to comparison among each other which in turn creates competition. The basic human nature is not to compete but for cooperation, compassion and learning from each other, we create competition voluntarily. Everyone has different capabilities and abilities so one must not compare with one another but need to be satisfied with oneself."
Talking about the ignorance and negative emotions he said, "The root cause of negative emotions in our mind is because of ignorant. Right from the childhood, ignorance is being perpetuated in our mind as a source of all negative emotions.
Ignorant means not knowing self, we lack self-knowledge. We have to give up the "I" feeling in order to gain happiness."
Rinchen Namgyal, President, LBA Youth Wing said, "the main motive of this interaction session with the students is to educate about how to live a happy life and to cope with the competitive world."
At the end, question and answer session was also held in which the students cleared their doubts.