Naropa festival celebrated after 12 years, attracts devotees from all over world
Marking the celebration of 1000th birth anniversary of Naropa, the week-long festival a blend of spi
By
Stanzin Dasal
HEMIS, Oct 14, 2016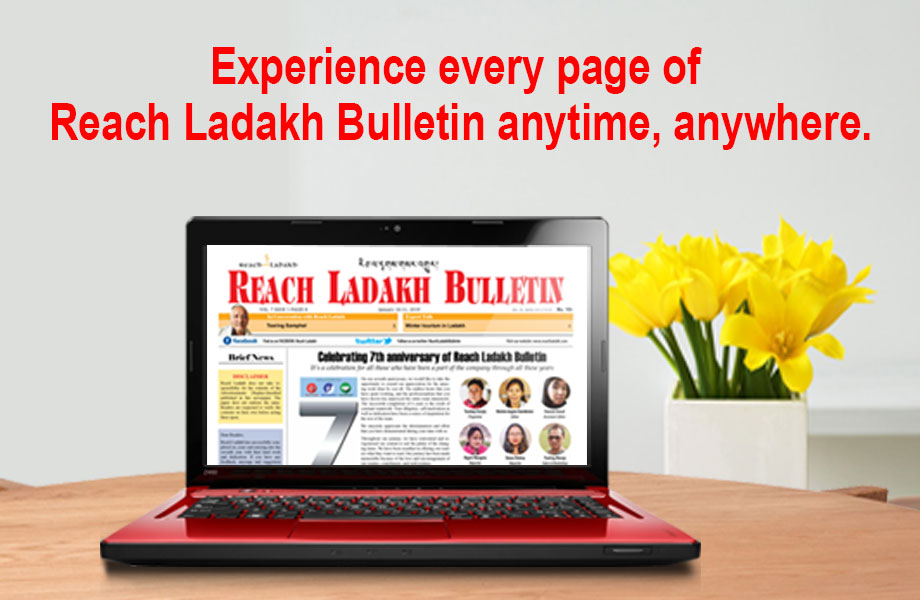 HEMIS :
After 12 long years, thousands of devotee's seeks the blessing of His Holiness Gyalwang Drukpa donned in a sacred six bone ornaments (Naro Gyenduk) and imparted the Chakrasamvara Empowerment on 16 September at Naro Palace, Hemis.
The sacred six bone ornaments were offered to Naropa by Dakinis when he attained enlightenment. It is believed that receiving the empowerment will close the doors to the realms of animals, hungry ghosts and hell.
This is the 4th time; His Holiness the 12th Gyalwang Drukpa blessed the devotees with the six bone ornaments.
The day also marked the millennial birth anniversary of saint Naropa who was born in a noble family. The Indian scholar saint Naropa not only imparted the Buddhist philosophy but also taught the Six Yogas of Naropa which is one of the fundamental pillars of Vajrayana Buddhist tradition.
His wisdom and sense of loving, kindness and compassion at a very small age made everyone agreed to befit him among the Dharma practitioner rather than in the materialistic world. He was then sent to Nalanda University for education and became one of the renowned scholars.
It was the custom at that time for the different tradition to debate with each other and the winner was declared as Supreme. Naropa participated in the debate and proved as one of the most learned among all the scholars who participated. At that time, Nalanda had four gates at each of the directions and at each gate, there were 500 scholars known as gatekeepers. Naropa became one of the scholars at the northern gate.
Governor, J&K, NN Vohra was the chief guest of the occasion. Minister co-operative and Ladakh Affairs, Chhering Dorjey, MP, Thupstan Chhewang, MLA, Leh, Nawang Rigzin Jora, MLA, Nubra, Deldan Namgyal, CEC, Dr. Sonam Dawa , spiritual masters and many other dignitaries were present.
Expressing his gratitude and happiness to be part of the Naropa festival, Governor NN Vohra spoke about the need and importance of love, compassion, brotherhood and peace among each and everyone.
His Holiness Gyalwang Drukpa stressed the importance of living an eco-friendly way of life to conserve the fragile ecosystem. With the growing concern of climate change and natural disaster, His Holiness emphasized on the need to educate people about environment conservation and to work constructively in making the world a better place to live in.
Minister co-operative and Ladakh Affairs, Chering Dorje, representative of Je Khenpo Bhutan, LBA, President, Tsewang Thinles also spoke on the occasion.
A series of books by different authors and devotional songs was released followed by which colourful cultural programs by the artist of Ladakh and Bhutan and a spectacular dragon dance and drum beating skills by the Buddhist nuns were also presented.