Mahabodhi gears up to celebrate 'Mahakaruna- Compassion in Action' event in Leh
By
Nawang Palkit
CHOGLAMSAR, Apr 15, 2017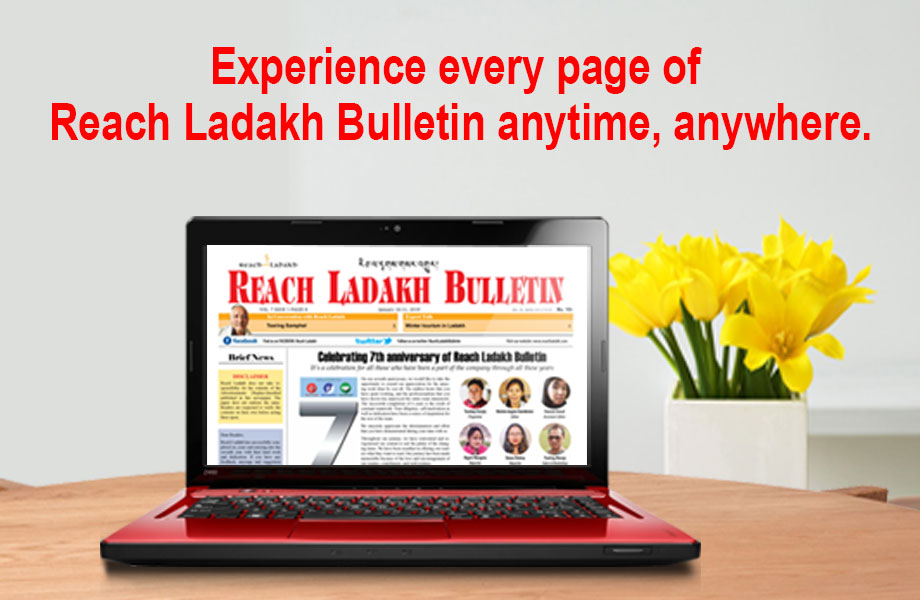 CHOGLAMSAR :
To brief on the Mahakaruna day celebration in Ladakh, a press conference was held on April 12 at Mahabodhi International Meditation Center (MIMC), Leh. The 'Mahakaruna- Compassion in Action' mega event is scheduled to be celebrated on 25 June 2017 at MIMC Devachan campus in Ladakh.
Talking about the aim of the conference, MIMC Founder Director Bhikkhu Sanghasena said, "Since last 4 years the day "Mahakaruna – Compassion in Action" has been organised and have seen a positive response. This year's event will be held in a bigger and bolder than ever before so that the message of Mahakaruna will spread far and wide in Ladakh."
He informed that International Mahakaruna day 2017, has already been celebrated in seven Indian mega cities namely New Delhi, Ahmadabad, Mumbai, Nagpur, Amravati (AP), Chandigarh and Jammu. The event also took place in south Asian countries like Indonesia, Singapore & Malaysia and is further scheduled in many parts of Europe in May 2017.
As the world is facing many challenges of violence and hatred, he said that the MIMC is deeply developing the vistas of humanity and filling the gap by helping the needy and supporting the lives of helpless souls.
He further added that MIMC is delivering more various transformative social programs, each of which perfectly aligns with our Prime minister's national social initiatives, and which are also in tune with the UN's 2030 Global Vision, which calls for the achievement of 17 Goals of sustainable development.
During the celebration in Ladakh, there will be a medical camp to distribute prosthetic limbs, calipers, wheelchairs to all the needy people of Ladakh. A medical camp by renowned doctors will also be the part of the celebration.
There will be series of events during the celebration like meditation, debate, cultural shows and pilgrimage tour to the historical places. He expects the enthusiastic support of religious head and local administration to make the event a grand success.
PHOTO CAPTION: Bhikkhu Sanghasena during a press conference at MIMC main office.