Leh commemorates Imam Khomeini's 27th death anniversary
By
Reach Ladakh Correspondent
CHUSHOT, Jun 14, 2016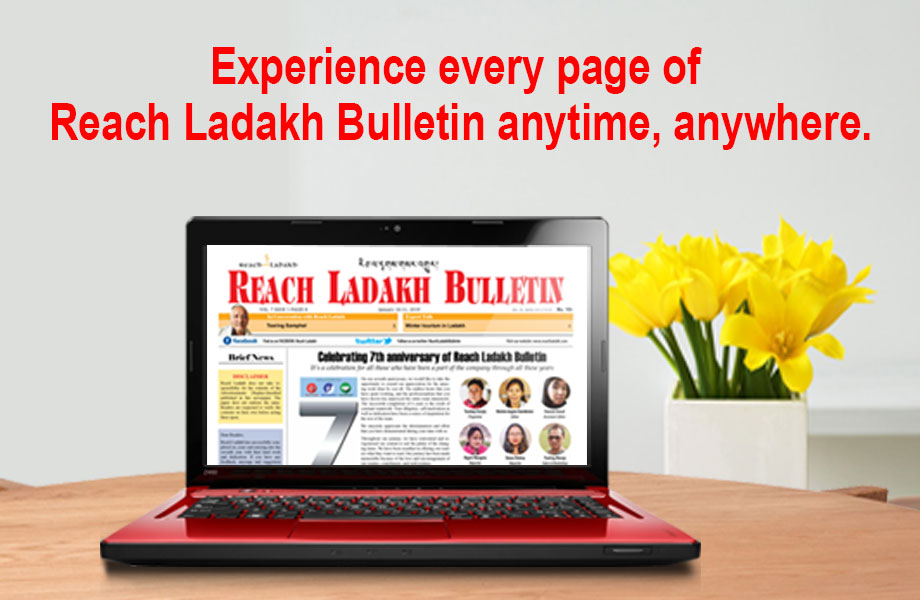 CHUSHOT :
Thousands gathered and marked the 27th death anniversary of Ayatullah Sayyid Rohullah Khomeini on June 4 at Imamia Mission School, Chuchot. The event was organised by Imamiya Mission (Educational & Social Welfare Society), Chuchot.
Dr.Sonam Dawa CEC, LAHDC was the Chief Guest of the occasion and Sheikh Abdul Hamid Nasiri, Representative of Imam Khomeini Memorial Trust , Kargil was the guest of honour.
Imam Khomeini was the founder of Islamic Revolution in Iran in 1979. He proclaimed, April 1, 1979, as the "first day of God's government". In his 10 years of leadership, he established a theocratic rule over Iran. He did not fulfil his pre-revolution promises to the people of Iran but instead, he started to marginalise and crush the opposition groups and those who opposed the clerical rules. He ordered the establishment of many institutions to consolidate power and safeguard the cleric leadership. During his early years in power, he launched the Cultural Revolution in order to Islamize the whole country.
Dr Dawa talked about the friendly relationship of Buddhist and Shia community in Ladakh. He stressed on the need of every Ladakhi to live in harmony and peace and also asked the younger generation to put into practice of all the teaching given by the great leaders.
Talking about the annual magazine of the school he praised the magazine which is made trilingual giving importance to English, Urdu and Bhoti.
President, Anjuman Moin ul Islam Sheikh Saif –ud-din highlighted the life and teachings of Imam Khomeini. He said Islam teaches brotherhood, peace and unity but many take or project Islam in a negative way.
Sheikh Abdul Hamid Nasiri, Representative of IKMT Kargil, Ghulam Hadi, President of Majlis-e-Ulma Leh, Ven. Thupstan Wangchuk, Director of New Millennium School Leh, Ashraf Ali Barcha, also spoke on the occasion.
Awards were also presented to the students who excelled in the academics.
Tsering Sangrup, EC, Tourism, Mumtaz Hussain, EC, Animal & Sheep husbandry and many other dignitaries were present.