His Holiness the 14th Dalai Lama visits Ladakh: the awaited day came to an end
Fortunate Ladakhi gets His Holiness blessings
By
Stanzin Desal
SPITUK, Jul 28, 2015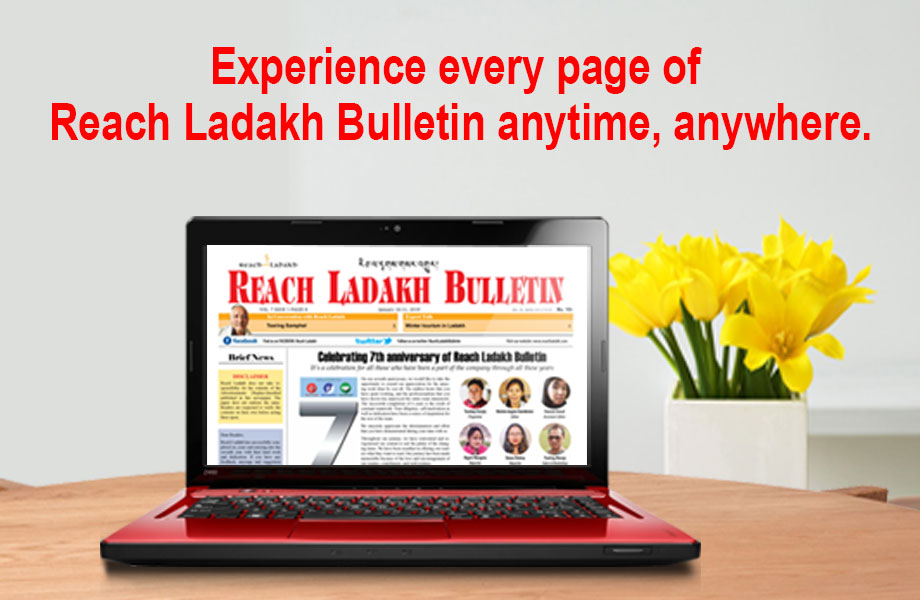 SPITUK :
His Holiness the 14th Dalai Lama arrived Leh on Monday, 27th July for five days.
Rigzin Spalbar, Chief Executive Councillor Ladakh Autonomous Hill Development Council, Galden Tripa Rizong Rinpoche, Minister for Cooperative, Chering Dorje- Lakrook, Member of Legislative Assembly, Nawang Rigzin Jora, and other dignitaries were present at Kushok Bakula Airport to honor and greet His Holiness.
People with their traditional attire, monks, and school students flocked together on both the sides of the road, holding Khatags, flowers and incense sticks in their hands, welcomed His Holiness.
From the airport, His Holiness headed towards Spituk Galden Targyasling Monastery.
His Holiness appreciates the arrangements made by Spituk Monastery. Before calling up the day, His Holiness said, "I had a long hectic schedule before, I had to visit the United Kingdom, United States of America, and Germany and before that we had a grand celebration in Dharamsala. With the tiring packed up the schedule, I thought it would be nice and relaxing to visit Ladakh. So I decided to visit for a few days. I'll come again next year for a longer stay."
On the same day, a press conference was held by Spituk Monastery.The conference was held to brief about the Summer Highest Buddhist Council 2015 (Pegon Yarchos Chenmo).
Geshes Konchok Wangdus, briefed about the council and said, "Summer Highest Buddhist Council 2015 (Pegon Yarchos Chenmo) is organized this year by Spituk Galden Targyasling Monastery."
The Council is hosted on the recommendations of His Holiness. It is organized annually by the different monastic communities of Ladakh. The first council was organized by Central Institute of Buddhist Studies and the 2nd by Likir.
His Holiness will inaugurate the Summer Higher Buddhist Council (3rd Pegon Yarchos Chenmo) at Pegon Nastan Bakula Institute, Spituk on 29th July. The council will be for 15 days long.
The council will be continued with discussions, debates on moral education, four noble truths, introduction on Buddhism, needs of religious practice, value of love and compassion in today's world and many other topics will be taken in consideration. In this school student from various schools of Leh, monks from the different monastery, scholars and the general public will be participating.